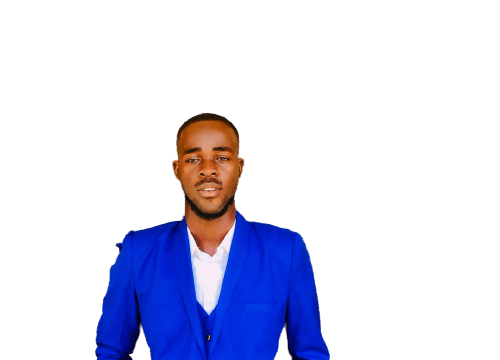 ABOUT BRIGHT KERSH
Hi, I'm Bright Kersh welcome to Retired Influencer.
I'm an internet entrepreneur, I help business owners like YOU find their voice with a systematic approach to building, growing, and sustaining online business that gives them the freedom to do more of what they love.
I believe quality content, strategic approach, consistency, and massive work is the path to growing your business. And this is called building a personal brand.
My core-belief is that building a strong BRAND is far more than having the best, fastest, or well-designed site in your niche. 
How do you build a brand online?
You build a brand by providing helpful, relevant, high-quality, and valuable content that helps solve people's problems.
So, How Can I Help You Today?
Before we talk about that I want to ask you a few questions if that relates to YOU:
Are you frustrated or tired of your 9 to 5 job?
Unable to travel around the world?
Need more time to do what you love or Wishing you had more time to spend with the family?
Tired of your boss yelling at you or dream of being your own boss one day?
Are you sick of waking up early in the morning and getting stuck in the traffic?
Are you struggling with your business and don't know where to get started?
Do you need help with how to market your business?
Do you dream of creating a passive income business?
If you answer any of the above questions YES – Something tells me you have the entrepreneurial spirit, mindset, desire, and WILLINGNESS to learn and take action.
You might feel stuck or frustrated but I'm here to tell you that it's absolutely normal…. I've been there before and every successful entrepreneur you see online today has all gone through that stage.
Growing a profitable online business has nothing to do with magic or any scientific theory.
You just have to LEARN, be an ACTION TAKER and VISION yourself
The thing that separates those who FAIL and those who SUCCEED is the action they take toward their business.
But, as you're here, I believe you're not like those who don't take action toward their DREAM.  I know there's a fire inside you that's ready to TAKE ACTION.
In my opinion, I believe you deserve to have the life you dream of (financial freedom, success, impact, happiness, etc).
However, all those dreams are not going to come accidentally, that's why on this website I'm determined to give you all the tools and training to help you accomplish those dreams.
If you're ready or interested in learning how I started and built a profitable affiliate marketing business, then check out Legendary Marketer. They taught me everything about building and growing an online business and how to make a passive income online.
Also, I want to share with you some top blogs that you teach you in-depth in affiliate marketing:
I'm pretty You're An Entrepreneur…?  
MY STORY…
How did I start this journey?
I was working at a job that I hate so much and I want to do something that will give me freedom… 
So, I began searching for different things and one day I was just scrolling through YouTube and stumbled upon this guy who was showing how he makes this and that amount of money online.
I got caught up by the amount he was making and said WOW! I need to really do this. And I started doing some research on Google on "How To Make Money Online", so many opportunities pop-up.
I then decided to join a survey site where they pay $0.001 for any completed task but after a few months, I got fed-up because the money wasn't growing as fast as I wanted.
So, I moved to another business opportunity but with this one, I find it difficult to even figure out how it works because I was new online with no knowledge of "how-to".
I just keep moving from one thing to another, and to another.
I opted for every business opportunity offer I could find online, simply I want to make some cash.
I did that for 2 years and had zero results and got frustrated, and decided to quit and one day a friend of mine in a high school introduced me to MLM company.
He told me he was making decent money from it. So, I quickly join but not knowing I have to refer people before. 
I began to talk to some of my mates but none of them was interested in that… 
I then move to the street and start talking to anybody I meet and try to confuse them to join my opportunity but guess what? None of them will.
So, I said okay let me change my strategy and see, so, I went on Facebook and joined a couple of groups and started spamming my links across groups hoping someone might come across it and join so I can make some money.
But guess what again? NOBODY and the funny thing is that I even get blocked from Facebook. 
I tried that for many Facebook accounts for a year and two months but got no result.
I went on to create another Facebook account again but this time I created a Facebook business page… but with this one, I did that for a few months, and guess what? NO RESULT as well.
Then later on a friend of mine told me about forum marketing, so okay let me try this one too and see. So, I created an account with Quora. (it's a question and answer forum)… With this one to ZERO.
And I said okay let me try YouTube this time, maybe it might work because the guy I saw who was making that huge income was using YouTube so It might work for me.
So, I quickly jumped to create my first Youtube channel. But in a few months, I was getting no view of my videos, and in fact.
I got so tired and frustrated and I told myself I have to do something DIFFERENT and there has to be a better way to make this work.
And God being so good, I've found something that 90% of successful entrepreneurs are doing, and that's Affiliate Marketing.
So, I decided to learn everything about affiliate marketing. But before then, I did some research to find out who are the top leaders or affiliates in this industry so I can learn from them. 
And I find a few of them such as:
And I commit to learning all that one has to learn about this industry and I take massive action on what I learn from them.
And since then, my whole life has changed completely, and more importantly, my impact has really expanded. That's what I dream of.
I'm very grateful I didn't quit when things were tough back then.
WHAT'S MY MISSION, VISION, AND CORE-VALUES?
I started Retired Influencer in November 2019 as a way to help others who are struggling with building a profitable online business probably with affiliate marketing.
I've learned a lot over the years and my main mission is to be transparent, positive, and serve others in a meaningful way.
I saw creating my own blog as a means of saying thank you.
My VISION: 
Retired Influencer is designed to be a source of learning and motivational platform to help both old and young struggle entrepreneurs to become successful and make extra or a full-time income online.
My CORE-VALUE:
I want freedom, I don't want to work for a boss, and I don't want to have financial problems.
Now, I'm willing and determined to help you on your journey with your business.
WAIT!… Before you go, I want to invite you to join my email list of over 10,000 subscribers.
Where I share some helpful marketing tips, strategies, and tricks that might help to grow your business.
You'll also get access to a free ebook with 8 steps on how to create and grow your business
If you want the ebook… Click the link below!
YES, GIVE ME THAT eBOOK