Affiliate marketing for complete beginners | A 6-figure blueprint
The disposal of the internet has made it so easy to run an affiliate marketing business as a complete beginner or expert and make money online. It has really made it much easier to connect to millions of people around the globe with just a push of a button, compared to those days when people make use of other forms before sending information and to get the latest update in their businesses and programs.
Now with the help of the internet and the development of technology at hand, the affiliate can work from the comfort of their own home and still make money from their online business, as affiliates run their business from home all they have do is …
They wake up the time they like and Upon waking up and after having their breakfast, the computer is turned on to check their commission made last night and far as an affiliate marketer is concerned there might be new things to update and statistics to keep track of.

Then the affiliate gets back to work by creating content and after that publish it on his site and he makes sure he has a well-designed site that can increase sign up to his business and also help in conversion rates. 
Affiliate marketing is one of the easiest ways to make money online as a complete beginner and if you are not in any affiliate marketing program, my friend you are leaving pretty cool money on the table. Before you read this post to the end if you are not in any affiliate program, Men, you got to go join one after you are done reading this post here. 
When I get online had no never thought that I would make my first dollar online in my first year because I had no knowledge of what to do but as I start affiliate marketing and committed to learning and taking massive action, I also able to make my first dollar online and continue making money online with affiliate marketing which as change my life and now I get to do this a full-time now.

Making a full-time income online is the dream for so many people, many people and today I want to help YOU achieve that dream or goal!

(WATCH THE VIDEO)…
Do you want to learn how to make money by starting an online business from scratch? CLICK HERE to join now 
What I will be sharing with you here is my personal knowledge that I have gain over the years and some failure and mistakes which you should avoid to be successful with your business. And what I have done that took me from $0 and now making full-time income right online.  
With that being said let's dive in

Table of content of this post:
1.What is affiliate marketing
2.How to start affiliate marketing
3.Affiliate marketing network
4. How do you become an affiliate marketer
5. How much can you make as an affiliate marketer
6.Affiliate marketing courses
7.How To Avoid The 3 Most Common Affiliate Mistakes
8. Top 3 Ways To Boost Your Affiliate Commissions Overnight
9. The 3 Things All Affiliate Marketers Need To Survive Online 
10.How To Become A Super Affiliate In Niche Markets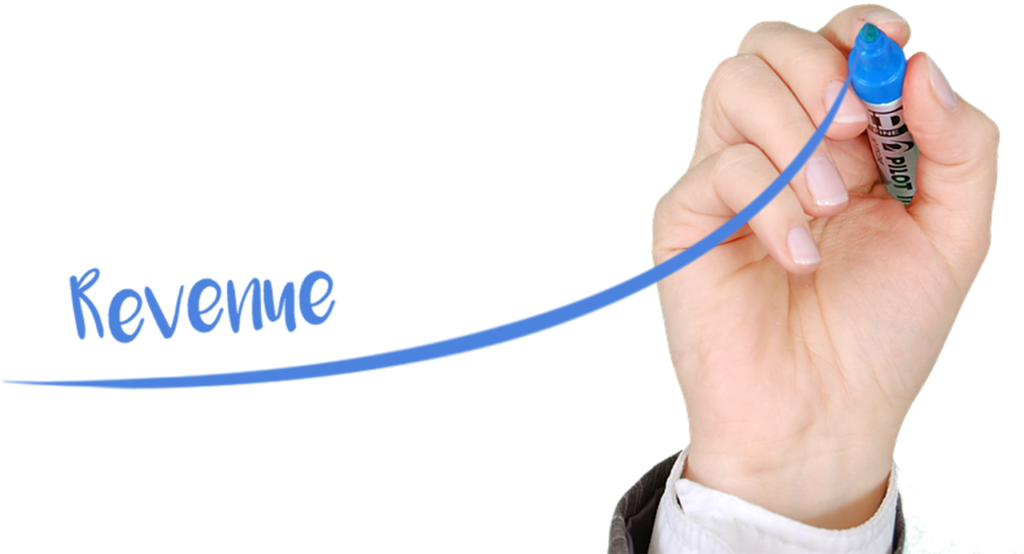 1. What is affiliate marketing
"Affiliate marketing is the process of earning a commission by promoting other people's (or company's) products. You find a product you like, promote it to others and earn a piece of the profit for each sale that you make.
2.How to start affiliate marketing
I used to think that being involved in affiliate marketing is effortless and is an easy way to earn passive income. Well, it is not AND money does not simply fall from the sky.
In any business success – EFFORT and COMMITMENT – is Key. So before you immerse yourself in this business – ask yourself whether you are willing to put in 100% EFFORT and COMMITMENT.
By definition "Affiliate marketing is the process of earning a commission through promoting other people's or company's)products. You find and select a product you like ( which is usually termed as NICHE) promote it to others and earn a piece of the profit for each sale that you make. " Sound as easy as ABC right?
Well, technically not that easy as it sounds. You need to be committed to learning the steps towards becoming an Affiliate Marketer and most important is to take massive ACTION.
If you want to learn about affiliate marketing one on one check out this post, I spend over 6 hours on this post
Here are some basic steps as to how I got started :
I first tried learning from the internet but found it rather difficult to understand. There are lots of videos on YouTube but the tutorials are rather scanty in content.
So the next best thing I did was to enroll in a classroom program that guided me step-by-step on how to get started as an Affiliate Marketer. This was my initial investment -knowledge acquisition.
To start in any business, one needs to put in a small investment initially – for nothing is free. But this investment has given me good returns indeed.
The program also required that I made a small investment in having at least one domain name and a web hosting account to be registered – just like any other business – it must have a name and a site.
For web hosting and domain name there is plenty of service providers to choose from such as BlueHost; GoDaddy etc
You also need to sign up for your auto-responder account ( eg. AWeber or GetResponse) to capture and store emails of your clients/customers who subscribed to your promotions. One thing to remember is that both web hosting and auto-responder services require payment – but it is cheap and affordable.
Next, you need to identify your NICHE. If you don't quite know what your niche is yet, here's some advice that you might find useful. Some key questions to ask yourself when determining your niche are:
1. What topics am I already passionate about?
2. Is there money in this niche?
3. Is there enough interest in/demand for products in this niche?
4. Are there affiliate programs available in this niche?
Choosing an affiliate program that caters to your chosen Niche will take some work. Put in a significant amount of time into analyzing the program because this is, of course, where your income will come from.
How much commission are you likely to make from the products? Make sure you sign up for programs that are profitable and generate a sufficient return on investment.
There are many Affiliate Programs for both physical products available in the market such as Amazon Associate etc. and for digital products such as ClickBank, ShareASale; Market Health; JVZoo and so forth.
You need to sign up for a free membership before you can start promoting their products. The terms of the commission will be spelled out clearly by these programs
Finally, once your site is ready, it's time to create content for it. The content you create must be relevant to your niche but also interesting and engaging enough to keep your audience coming back.
There is much software available on how to create your Landing Page/Squeeze page that can be used to attract subscribers. Just get one of these to meet your basic needs when creating this page to be uploaded to your website.
Then you need to promote your products by getting lots and lots of traffic to your products. There are free traffic method – such as through FaceBook Postings, YouTube Video; On-line Forums; Blogs – and through paid traffic such as advertisements in FaceBook; Bing Ads or Solo ADs
So there you go, some basic information to get started in affiliate marketing. The lure of affiliate marketing is undeniable; who can resist passive income? But to make that passive income happen, you have got to put in some work first.
The steps listed above are well…not passive. You need to commit; take action and persevere to see success.

3.Affiliate marketing network
 Affiliate networks are middlemen connecting bloggers and entrepreneurs ("publishers") with companies ("merchants") offering affiliate program opportunities for their products or services.
Affiliate networks are a vendor that runs an affiliate program and pays out a commission to affiliates. Affiliates (partners/your customers) refer new customers to your online store and earn commissions.
Setting up an affiliate program in 3dCart is a matter of minutes.  Affiliate Pro automatically track sales and assign them to your affiliates. This reduces the headache caused by manually tracking how many referrals a person has, who referred to whom and what.
Click Here To Read A Related Post In Details About Affiliate Marketing
4. How do you become an affiliate marketer
You basically become an affiliate marketer by promoting someone else's product/s and earning a commission out of the sales you make.
The commissions vary from one program or company to another; it could be 20% 30% 50% or even 100%. (I personally like programs that pay 50%+ in commissions)
You can easily become an affiliate marketer by visiting various sites like JZVoo, Clickbank; Amazon, and so on..
There are also very many affiliate companies out there and you can simply just Google something like "Best affiliate marketing companies" and check some of the recommendations.
You make money by being a smart marketer.
If you are planning on doing paid ads then always carry out target marketing, split test your campaigns, always test the traffic sources before investing too much into it.
….Always provide value to the market and you will reap the rewards. You can choose to have a blog where you publish useful content and through this, you will start establishing yourself as an authority- making it easier for you to make sales.

Read this related post to get clear understanding of how affiliate marketing really works…
5. How much can you make as an affiliate marketer
The average affiliate marketing salary is around $5,000. This, of course, is virtually no money but it's the truth because so many people are struggling to make money online.
Even with the super affiliate's salaries, this figure is still accurate. There is a way to dramatically increase this figure, but education is involved.
You can become an affiliate marketing manager for a company and earn anywhere between $38,000 – $60,000 a year. This, of course, is a job, but you would still be doing affiliate marketing.
This, sure enough, beats the $5,000 number I mentioned above. This is the average affiliate marketing salary, and it's tough to get around this number.
If you're doing affiliate marketing for fun, I suggest you get serious about your business and try to improve the $5,000 number. Start writing articles and submitting them to the article directories and work on building up backlinks to your website for SEO benefits. If you want to make money with affiliate marketing, you have to get serious with it.
The reason most affiliates fail is that they think it's easy to make money in this business. This couldn't be further from the truth. The harsh reality is that making money with affiliate marketing is tough, and you have to be on your grind 24/7 in order to make some real income from your efforts.
Read my related post here about affiliate marketing and learn more
6.Affiliate marketing courses
Learning affiliate marketing is not difficult if you have an affiliate marketing courses in your arsenal, some of them even have lifetime access and updates. Start by learning everything you can and then try it for yourself.
You may not succeed in your first try but that's okay as long as you continue training for affiliate marketing. Just keep learning and trying out courses or even a masterclass and you'll get there.
But remember not all courses out there are legit, so I recommend you do a little research before jumping into them.
LEGENDARY MARKETER
Become A Digital Entrepreneur
Right now, this is my #1 recommended online digital marketing system. If you want to learn how to grow a digital business online, then this is going to be your best bet. This company is built with you in mind.
If you've ever wanted to create a business around your passion, this company shows you how to do it with digital marketing. Legendary Marketer really stands out for a couple of different reasons.
#1, they have coaches that work directly with you and help you along with your success.
#2, they have a sales team close to your leads and sales FOR YOU, You don't need to do the follow-up, all is done for you! This is a huge and amazing part is they do all the selling for you.
. #3, They are set up for high ticket commissions… No more small paychecks. There's much more including all their ongoing training that will teach you how to build a professional brand online and market like the top earners…  I definitely recommend it no matter where you're in your business.
7.How To Avoid The 3 Most Common Affiliate Mistakes
As the handbook draws to a near end and closing publication, here are some hazard signs and dangerous waters you shouldn't be treading on in the affiliate marketing scene!
So listen up… 
Affiliate marketing is one of the most effective and powerful ways of earning money online. This program gives everybody a chance to make a profit through the Internet.
Since these affiliate marketing programs are easy to join, implement and pay a commission on a regular basis, more and more people are now willing in this business. 
However, like all businesses, there are lots of pitfalls in the affiliate marketing business. Committing some of the most common mistakes will cost the marketers a large portion taken from the profit they are making every day. That is why it is better to avoid them than be regretful in the end.
 Mistake number 1: Choosing the wrong affiliate. 
Many people want to earn from affiliate marketing as fast as possible. In their rush to be part of one, they tend to choose a bandwagon product. This is the kind of product that the program thinks is "hot".
They choose the product that is in demand without actually considering if the product appeals to them. This is not a very wise move obviously.
Instead of jumping on the bandwagon, try to choose a product in which you are truly interested in. For any endeavor to succeed, you should take some time to plan and figure out your actions. 
Pick a product that appeals to you. Then do some research about that product to see if they are in demand. Promoting a product you are more passionate about is easier than promoting one for the sake of the earnings only. 
Mistake number 2: Joining too many affiliate programs.
Since affiliate programs are very easy to join, you might be tempted to join multiples affiliate programs to try and maximize the earnings you will be getting. Besides, you may think that there is nothing wrong and nothing to lose by being part of many affiliate programs.
True, that is a great way to have multiple sources of income. However, joining multiple programs and attempting to promote them all at the same time will prevent you from concentrating on each one of them. 
The result? The maximum potential of your affiliate program is not realized and the income generated will not exactly be as huge as you were thinking initially it would.
The best way to get excellent results is by joining just one program that pays a 40% commission at least. Then give it your best effort by promoting your products enthusiastically.
As soon as you see that it is already making a reasonable profit, then maybe you can now join another affiliate program.
Mistake number 3: Not buying the product or using the service. 
As an affiliate, your main purpose is to effectively and convincingly promote a product or service and to find customers. For you to achieve this purpose, you must be able to relay to the customers that certain products and services.
It is therefore difficult for you to do this when you yourself have not tried these things out. Thus, you will fail to promote and recommend them convincingly.
You will also fail to create a desire in your customers to avail any of what you are offering.
Try the product or service personally first before you sign up as an affiliate to see if it is really delivering what it promises.
If you have done so, then you are one of the credible and living testaments aware of its advantages and disadvantages.
Your customers will then feel the sincerity and truthfulness in you and this will trigger them to try them out for themselves. 
Many affiliate marketers make these mistakes and are paying dearly for their actions. To not fall into the same situation they have been in, try to do everything to avoid making the same mistakes.
 Time is the key. Take the time to analyze your marketing strategy and check if you are on the right track. If done properly, you will be able to maximize your affiliate marketing program and earn higher profits.
8. Top 3 Ways To Boost Your Affiliate Commissions Overnight
The ideal world of affiliate marketing does not require having your won website, dealing with customers, refunds, product development, and maintenance.
This is one of the easiest ways of launching into an online business and earning more profits.
Assuming you are already into an affiliate program, what would be the next thing you would want to do? Double, or even triple, your commissions, right? How do you do that?
Here are some powerful tips on how to boost your affiliate program commissions overnight
1. Know the best program and products to promote.
 Obviously, you would want to promote a program that will enable you to achieve the greatest profits in the shortest possible time.
There are several factors to consider in selecting such a program. Choose the ones that have a generous commission structure. Have products that fit in with your target audience.
And that has a solid track record of paying their affiliate easily and on time. If you cannot seem to increase your investments, dump that program and keep looking for better ones. 
There are thousands of affiliate programs online which gives you the reason to be picky. You may want to select the best to avoid losing your advertising dollars.
Write free reports or short E-Books to distribute from your site. There is a great possibility that you are competing with other affiliates that are promoting the same program.
If you start writing short reports related to the product you are promoting, you will be able to distinguish yourself from the other affiliates. 
In the reports, provide some valuable information for free. If possible, add some recommendations about the products. With E-Books, you get credibility. Customers will see that in you and they will be enticed to try out what you are offering. 
2. Collect and save the email addresses of those who download your free E-Books.
It is a known fact that people do not make a purchase on the first solicitation. You may want to send out your message more than six times to make a sale. 
This is the simple reason why you should collect the contact information of those who downloaded your reports and E-Books. You can make follow-ups on these contacts to remind them to make a purchase from you. 
Get the contact information of a prospect before sending them to the vendor's website. Keep in mind that you are providing free advertisement for the product owners.
You get paid only when you make a sale. If you send prospects directly to the vendors, chances are they would be lost to you forever.
-Get started here with GetResponse for free to build your email list
3. Ask for higher than normal commission from merchants.
If you are already successful with a particular promotion, you should try and approach the merchant and negotiate a percentage commission for your sales.
If the merchant is smart, he or she will likely grant your request rather than lose a valuable asset in you.
Keep in mind that you are a zero-risk investment to your merchant; so do not be shy about requesting for addition in your commissions. Just try to be reasonable about it. 
Write strong pay Per Click ads. PPC search engine is the most effective means of advertising online. As an affiliate, you can make a small income just by managing PPC campaigns such as Google AdWords and Overture.
Then you should try and monitor them to see which ads are more effective and which ones to dispose of.
 Try out these strategies and see the difference it can make to your commission checks in the shortest of time. 
9. The 3 Things All Affiliate Marketers Need To Survive Online
Now every affiliate marketer is always looking for the successful market that gives the biggest paycheck. Sometimes they think it is a magic formula that is readily available for them.
Actually, it is more complicated than that. It is just good marketing practices that have been proven over years of hard work and dedication.
What are these three tactics?
 1. Using unique web pages to promote each separate product you are marketing.
Do not lump all of it together just to save some money on web hosting. It is best to have a site focusing on each and every product and nothing more. 
Always include product reviews on the website so visitors will have an initial understanding on what the product can do to those who buy them. Also include testimonials from users who have already tried the product.
Be sure that these customers are more than willing to allow you to use their names and photos on the site of the specific product you are marketing. 
2. Offer free reports to your readers.
If possible position them at the very top side of your page so they simply cannot be missed.
Try to create autoresponder messages that will be mailed to those who input their personal information into your sign up box.
According to research, a sale is closed usually on the seventh contact with a prospect.
Only two things can possibly happen with the web page alone: closed sale or the prospect leaving the page and never returning again.
By placing useful information into their inboxes at a certain specified period, you will remind them of the product they thought they want later and will find out that the sale is closed.
Be sure that the content is directed toward specific reasons to buy the product. Do not make it sound like a sales pitch.
Focus on important points like how your product can make life and things easier and more enjoyable. Include compelling subject lines in the email.
As much as possible, avoid using the word "free" because there are still older spam filters that dump those kinds of contents into the junk before even anyone reading them first.
Convince those who signed up for your free reports that they will be missing something big if they do not avail of your products and services. 
3. Get the kind of traffic that is targeted to your product.
Just think, if the person who visited your website has no interest whatsoever in what you are offering, they will be among those who move on and never come back.
Write articles for publication in e-zines and e-reports. This way you can locate publications that are focusing on your target customers and what you have put up might just grab their interest. 
Try to write a minimum of 2 articles per week, with at least 300-600 words in length. By continuously writing and maintaining these articles you can generate as many as 100 targeted readers to your site in a day. 
Always remember that only 1 out of 100 people are likely to buy your product or get your services. If you can generate as much as 1,000 targeted hits for your website in a day, that means you can make 10 sales based on the average statistics. 
The tactics given above do not really sound very difficult to do if you think about it. It just requires a little time and an action plan on your part. 
10.How To Become A Super Affiliate In Niche Markets 
Over the past years, web hosting has grown bigger than it used to be. With more companies getting into this business and finding the many benefits it can give them, the demand for web hosting has never been higher. These seem to be the trend of today.
Internet Statistics have shown that 1.7 billion people have put up their very first websites online this year, 2020 alone.
It is estimated that by 2021, the Internet sales industry will top then dollar bank. And to think, the majority of those sites will be offering different affiliate programs for people to choose and participate in.
This only means one thing. It is easier now to find the right web host for your application.
The possibility of quality web hosting companies separating themselves from the rest of the industry is anticipated. If this is done, the unprofessional and incompetent ones will suffer. 
This is a great opportunity for web hosting affiliates and resellers alike. There would be hundreds of web hosting and programs to choose from that the difficulty in finding the right one for them is not a problem anymore.
How does one become a successful affiliate in the niche markets using web hosting?
If you think about it, everyone who needs a website needs a web hosting company to host it for them.
As of now, there is really no leading hosting industry so most people choose hosts based on recommendations. Usually, they get it from the ones that have already availed of web hosting services.
With the many hosts offering affiliate programs, there is the tendency to find the one which you think will work best for you.
Think of the product you will be promoting. Pattern them to the site and see if they are catering to the same things as you are. 
My recommended web Host service to choose from is BlueHost and HostGator. They are really great web hosting sites. In fact, BlueHost is recommended by WordPress on their site.
Conclusion!

If you have reached the end of this article, bravo! Hopefully, we have been able to shed some light on how to make money with affiliate and how it really works.
We would love to hear about how you're trying to monetize your affiliate marketing business and what problems you might be facing. Please feel free to leave us a comment below this article and let us know if you have any questions that we can answer!
Do you want to learn how to make money online with affiliate marketing from scratch? CLICK HERE to join now
Download my Ebook for FREE and learn step-by-step How To Build A 6-figure Business Leveraging The Power Of The Affiliate Marketing
SEND ME THE EBOOK
See you at the top,
BRIGHT KERSH (Retired Influencer)