Affiliate marketing is said to be one of the best and easiest ways of making money online, simply because you don't have to deal with customer service, you don't have to create your own product. You simply promote other people's products and get paid a commission but does affiliate marketing really pay? Let's take a look at that.
Yes, affiliate marketing does pay well, that's why there are tons of affiliate programs and courses out there almost in every niche. However, it's a business model just like any other business out there and it needs to be treated as such and it also requires time, effort, and hard work up front.
You can find affiliate program you believe in or that pay a higher commission and join and then start promoting but your success will only come if you follow instruction and commit to learning skillset such as:
Content creation – Online content is king and is the main key that will drive and attract an audience to the product you're selling. Make sure every piece of content you produce has a purpose ( It must educate and solve-problem.)
Marketing – It's often said, if you're marketing to anyone, you're marketing to nobody. As an affiliate, you need to learn marketing. Learn who your ideal customers are and market to them only. 
Email Marketing – I believe you've heard this saying before "The money is in the list" you should learn how to do email marketing properly and also, you need to focus on generating leads every single day to build your email list and then follow-up with your lead through an autoresponder on a daily basis.  
Now, the important thing here is to identify who your potential customers are and find the right way to promote your affiliate product to them at the right time. 
And if you can do that and never give up, you can absolutely make a significant affiliate income.
However, not everyone who starts affiliate marketing is going to make money from it: Only those who stick with it for the long-haul and take massive action, they're the people who are going to enjoy the reward.
Why?
Because making money online, probably with affiliate marketing, is not a get-rich-quick scheme as the so-called 'Gurus' claim it to be. It's a long-term business model and you need to approach with that mindset.
The fastest way to get your desired result is to invest in a paid advertisement. Only if you have the fund for it and then promote high ticket affiliate programs.
But if you're like me and you can't afford paid advertisements, then the best way to go about this is to do content marketing.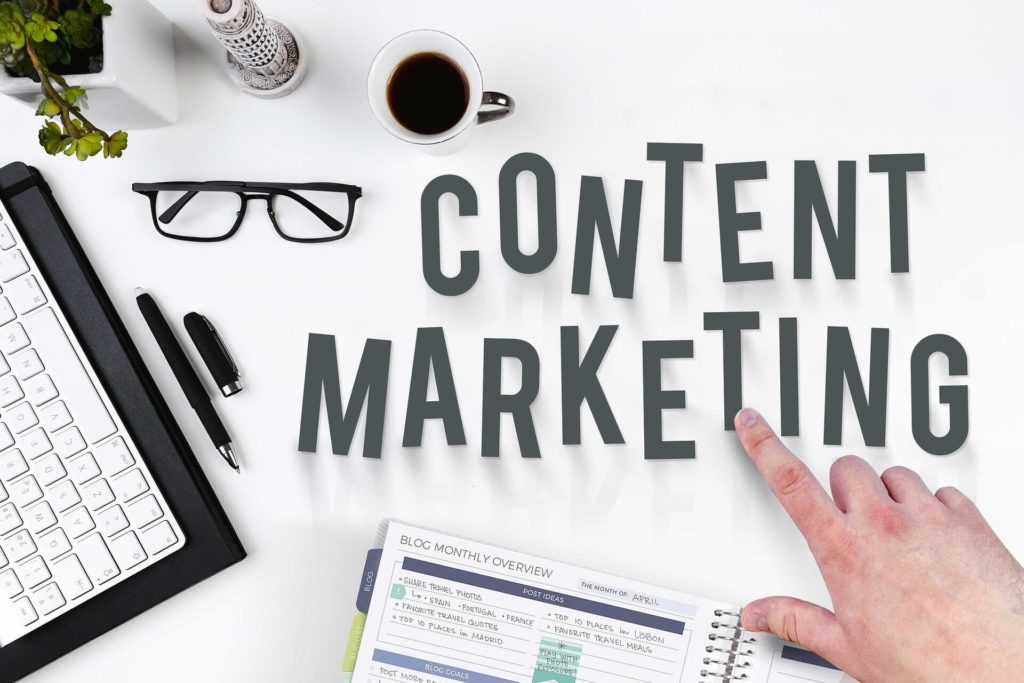 Content marketing is a strategy used to market any business, products, and services which involves creating and sharing valuable, high-quality, and consistent information to attract and drive conversion into sales.
Below are the types of content you should be creating:
Articles –  Let's talk about blog posts. Blogging is one of the best ways many companies market their product online. Right now what you're doing is, you're reading a blog post.
Videos – When you talk about video marketing, many people think of YouTube. However, there're other video platforms out there but Youtube is believed to be the number video platform in the world. In my opinion, video marketing is by far the best way to market any business online nowadays, because people prefer to watch a video than to read texts.
Sound – Podcasting is trending aggressively nowadays as a lot of people prefer to listen to audio while driving or at the gym. There is a possibility to transform your composed word into sound.
All these processes above take much longer and you need to be patient enough to stick with it for the long run if you really want to succeed. 
If you're just starting out, I think blogging and video creating is by far the best way to drive targeted traffic back to your affiliate products if you do it right and stick to it for the long term.
But the fact here is that most affiliates jump from the ship before reaching the harbor ( they quit too soon). You need to keep at it and commit to learning and affiliate marketing will surely pay.
(Disclosure: This page contains affiliate links, meaning we receive a small commission if you decide to make a purchase through our links, which is no cost to you. This helps us to focus on delivering more content for you and others ) Thanks For Support!
Does One Have To Pay Before Joining Affiliate Marketing Programs?
There is no cost to joining affiliate programs. Most of the affiliate programs or networks are free to join and probably most of them are looking for people to sign up and promote their products and services.
Though, some of the programs require you to have a personal website and they will review the website to see your traffic level before they decide to approve you into their system to promote their product.
But in most cases, not all of them require that.
Having a website is not necessary: But on a serious note if you want to get serious with this and run it like a real business you need to at least have a website, invest in tools and education.
Having a website is going to cost you a few dollars. You need a domain and hosting and
there's a little investment for that.
You can set up your own website with Bluehost Here. Bluehost is the world's number one hosting company out there, it comes with many amazing features to help get your site up and running within a minute.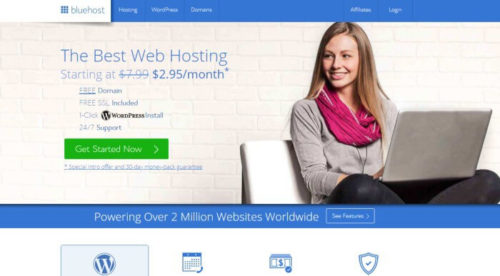 Here is the Link to Bluehost again.
(I'm an affiliate for Bluehost meaning if you go through my link I'll receive a small commission which is no additional cost to you but help to t focus on delivering more helpful content for you and others) Thanks For Support!
Does Affiliate Marketing Pay For Impression?
No affiliate marketing doesn't pay for impression, it's a performance-based marketing and you only get paid when you make a sale.
Impression simply means the number of times your link is shown to someone, and with affiliate marketing, if people click on your link and buy what you're selling, that way you'll make money.
How Does Affiliate Marketing Enhance Your Income?
The cost of starting affiliate marketing is very low, meaning it costs little or no investment to get started, compared to other businesses out there and the reward is very high. That's why many entrepreneurs utilize this business model.
The process is simple, you join an affiliate network or program and start promoting their products or services either through a blog, YouTube, or any social media platform out there, and if people click on your link and purchase the product you get paid.
So, as an affiliate, your primary goal is simply to drive targeted traffic to your affiliate link to increase your conversion rate and sales.
And the amazing thing about this is that:
You don't need to create your own product, customer support, charge-back, etc, you just have to drive visitors to the vendor's website and if they convert into customers, they take it from there.
This makes affiliate marketing one of the best and popular ways of making money online and it can absolutely enhance your income.
CONCLUSION!
Affiliate marketing pays when you put in effort, dedication, some investment, wake up everyday and put in massive work, and don't give up along the way.
Sometimes you can start making money with affiliate marketing before you get serious at it but once you get serious at it, it pays like never before.
Learning from other successful affiliates and following strategies will save you time and money.
If you have reached the end of this post BRAVO!… Let me know your thoughts on this post and how I can improve it better…
If you have any challenges you are facing in your affiliate marketing business I would love to help…
Affiliate Marketing FAQ
How Do Affiliate Marketers Make Money For Beginners? 
There are many ways for affiliate marketers to make money online as beginners such as: blog posts with product recommendations, YouTube videos with product reviews, etc. With affiliate marketing, any type of content can lead to monetization but when starting out, your focus should be building trust with an audience, not money.
How Long Does It Take To Make Money With Affiliate Marketing?
To make money online with affiliate marketing takes so long. It is not an overnight success, it takes months or even years before getting your first sale or commission. You can't just expect to earn money on the first day you start affiliate marketing, you need to commit to learning, get better at it, and put in the effort.
(Pin This Into Your Pinterest Borad)