Affiliate marketing is proven to be one of the most profitable ways to create passive income online and live a dream life, but a lot of people fail to take a step into this business model just because they think it costs a lot of money to get started.
NO, it doesn't cost any amount to start affiliate marketing, in fact, most of the affiliate programs are free to join. Though some may request some information about how you are going to market their program, however, most of them are free to join and there's no cost of joining any of them.
The main important thing about affiliate marketing is to get traffic to your offer and there are some free strategies you can leverage to drive tons of traffic to your offer for free and still make money. 
However, it requires a lot of time, consistency, hard work, and effort. With this free method, what you will find is that your results will reflect the amount of work you put in.
Do You Want To Learn How To Make A 6-Figure Income Online With Affiliate Marketing From Scratch?… Click Here To Join Now.
Best Ways To Start Affiliate Marketing For Free With No Investment
If you want to start an affiliate marketing business for free without investment, there are many ways you can start for free without investing any money and still be successful.
Here are some free ways you start affiliate marketing for free:
1. Create YouTube Channel: Youtube is the second largest search engine in the world, apart from Google, and receives hundreds of thousands of video views per month and it's owned by Google as well. 
You can leverage the power of YouTube to grow a profitable affiliate marketing business by creating valuable content videos that are congruent to the affiliate product you promote and then leave a link to your affiliate offer in the description box.
And if your viewers and subscribers click and make a purchase, you earn a commission.
You can make a lot of money from affiliate marketing JUST creating a valuable content video that people would love to consume and all you need is a camera to record your video.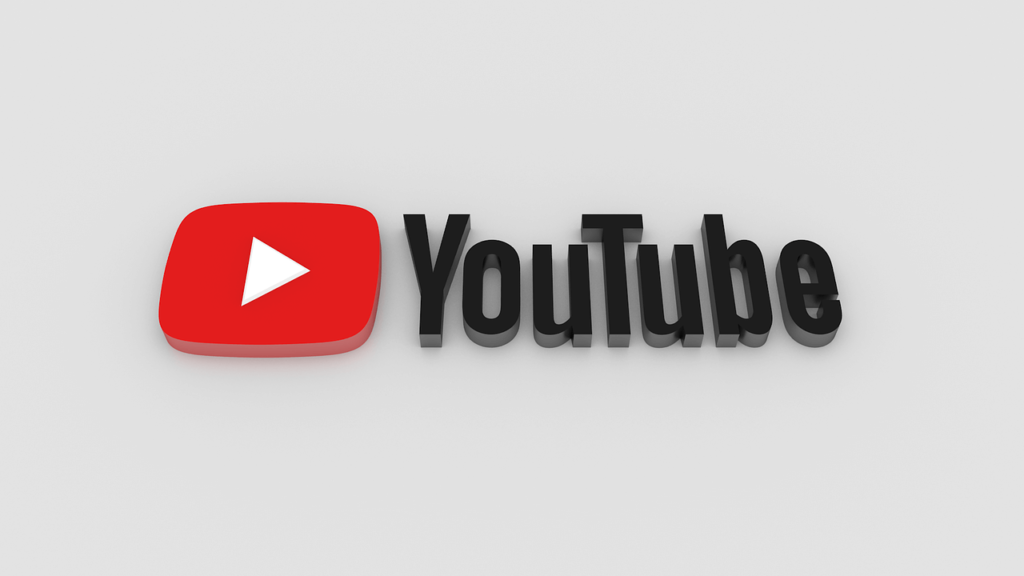 2. Join forums and participate in discussions: You can join Forums like Quora, Reddit.. etc, and engage with your target audience by providing quality content that helps solve a problem people are asking in those forums.
And then add your affiliate links at the end of your content, but remember NOT all forums allow affiliate links or sending people to different websites, some will allow links only in your bio.
 Forum marketing is also a great way to start affiliate marketing for free without investing no money. 
Download our Affiliate marketing ebook for free, to learn step-by-step how to build a 6-figure online business leveraging the power of affiliate marketing. DOWNLOAD HERE.
3.Comment On Blogs: Find blogs related to your niche and drop interesting and helpful comments with links to your affiliate product.
4. Facebook Page: You can create a Facebook business page that you can promote affiliate offers for free.
But you need to first, make sure the niche you are in is relevant to the product you are promoting and then provide quality content related to that niche. 
Build an audience that Know, Like, and Trust you, that could potentially benefit from your offers and you have to try to engage them in discussions on a daily basis. 
5. LinkedIn
LinkedIn is a great platform to do affiliate marketing for free, you can post your content with affiliate links on your LinkedIn profile and reach a target audience who may be interested in your product.
NB: If you really want to run a successful affiliate marketing business and probably make a FULL-TIME INCOME from it… Then, I would recommend you buy your own domain and pay for a self-hosted WordPress blog as you then own it yourself and have full control over it forever.
Do You Want To Learn How To Make A 6-Figure Income Online With Affiliate Marketing From Scratch?… Click Here To Join Now.
The Right Way To Run Affiliate Marketing Business And Be Successful
We all know to have a successful business "You Have To Spend Money To Make Money"
On a more serious note, if you really want to do affiliate marketing the right way you need to at least have your own personal website (Blog), to build an online presence and an authority in the eye of your target audience. So you can build TRUST with them.
Building your own blog website comes with a cost of hosting, domain name, and an autoresponder.
The cost of building your own website is not that much, with $10- $11 for a domain,  $2.75 – $36 for hosting but depending on the hosting plan you choose. 
If you go for Bluehost which I highly recommend getting started with, it will cost you only $2.75 for hosting and a free domain for 1 year with a free SSL certificate as well and $15.99 for renewal after the 1 year.
Build your blog website with bluehost HERE under 30 minute.
Why should you choose Bluehost…? Great question!
Bluehost is the faster web host out there, it makes it easy and quick to get your blog website up and running.
It's user friendly for beginners with great features such as cPanel interface, reliable servers, strong security features, and low price for anybody to afford.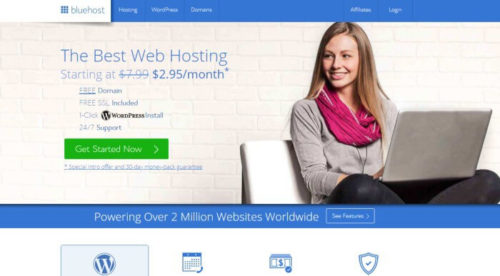 Here is the Link again to Bluehost.
(I'm an affiliate to Bluehost meaning I'll receive a small commission if you decide to go through my link, which is no additional cost to you but help me to focus on delivery more content for you and others) Thanks For Support.
Why did I mention an autoresponder…?
It is important that if you are going to build a blog for an affiliate marketing business, you need to build an email list and this is because people don't normally decide to buy instantly when they come across an offer for the first time.
Online people are more skeptical when it comes to buying a product and what you have to do is to first capture their email address and then follow-up with them through an autoresponder.
And this autoresponder is going to do two major thing and these are:
1. Build TRUST and Relationship – In online trust really matters and the only way people are going to feel connected to you and decide to buy what you recommend is when you build a strong trust with them.
And you do this by continuing to provide value to them as they are your list, it must be a value that helps them in one way or at the other. 
The value has to be something that solves a specific problem they are having a challenge with and must be congruent with your niche.
This could be in the form of free training, PDF download, or valuable content.
And if you continue to deliver this value to them for the long run, they will begin to Know, Like and TRUST you.

Sell To Your List – As you are giving them those values for free, you need to also market your product to them as well and as you are providing those values for them for free, they will start to see you as an expert in the industry and start to TRUST you.
And as they start to TRUST you they are more likely to buy anything you recommend to them. And this is where the money-making starts.
Building an email list is very important not for blogging alone but for affiliate marketing as a whole in any platform, you are leveraging to grow your business.
And if you are not building an email list guess what, you are leaving huge money on the table and more importantly, you are not running affiliate marketing the right way.
There are a couple of software that you're going to need to run this successfully (eg, Aweber, LeadPage, Getresponse…. Etc )
But the one I suggest you should take advantage of is Getresponse, why? Because GetResponse is reported to be the world's easiest email marketing software to send email autoresponders to your list.
It has more marketing features that you can expect from email marketing such as webinars, campaigns, online surveys, Facebook retargeting marketing, effective follow-up autoresponder, etc.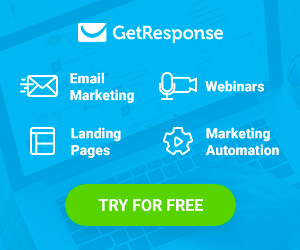 You can get started with Getresponds Here for free (30 free trial)
(This is an affiliate link meaning, I'll receive a small commission if you decide to go through my link, which is no additional cost to you but help me to focus on delivery more content for you and others) Thanks For Support.
Here is the Link to Getresponse again. 
However, if you are just starting up I recommend you don't waste a lot of money on things that are not going to move your business forward. 
Just keep EVERYTHING simple and as times goes on and you are making enough money in your business, you can invest your profit into other stuff to enhance your business.
Blogging is a lucrative way to make money from your passion and for less than $50 you can successfully start a blog that could be earning you $30 – 50k a month.
But you just can throw affiliate links on your blog and make money with it, you need to learn how to write a quality post first and how to carefully structure your post.
Once you have figured out how to structure your post, everything becomes easy and interesting and all you have to do is to blog about things you are passionate about on a daily basis.
If you want to see real success with your blog, you just have to open up, be honest upfront with your audience, you will receive a commission for things you recommend on your blog and deliver amazing value in every post.
If you don't want to set up your own website, you can still blog your way to $30-$50k a month off of the power of an authority website. You can leverage YouTube and still build a profitable business.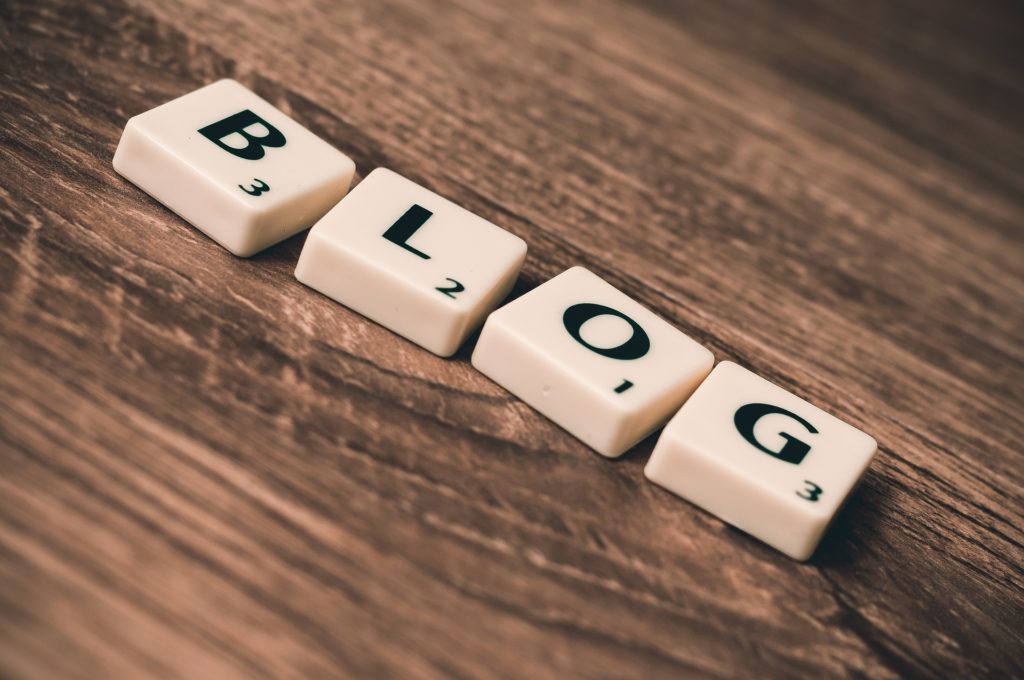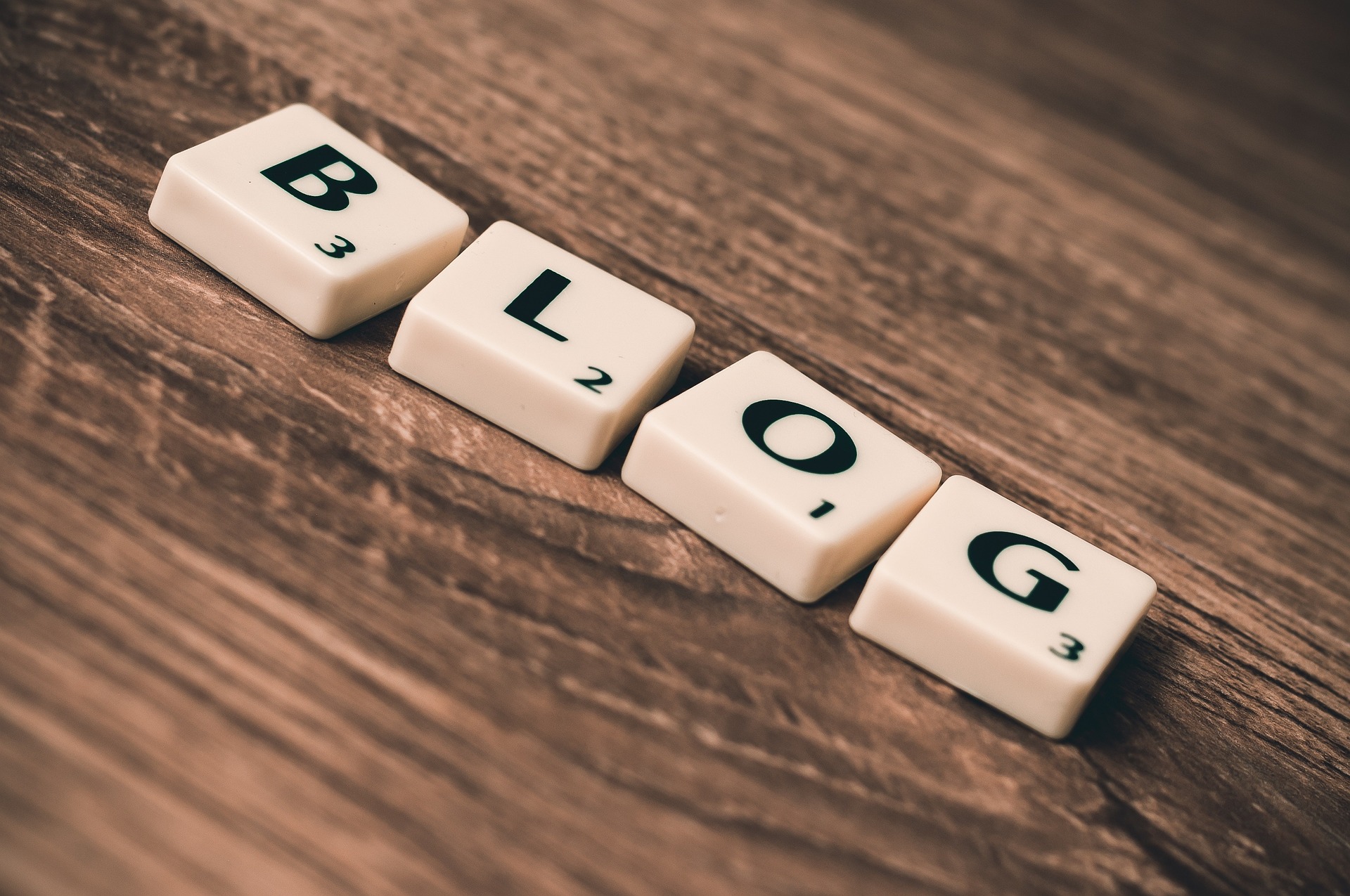 Can you become a millionaire from affiliate marketing? There are a lot of affiliates who have become millionaires doing affiliate marketing but making that happen is not easy, one has to put in the time, hard work, effort, consistency and be patient enough because affiliate marketing is not a get-rich-quick scheme.
Is affiliate marketing still profitable? Yes, affiliate marketing can be really profitable but it has to be done the right way. It's not something you can fake around and then watch the money roll into your bank account.
You need to really approach this business model the right way in order to be successful.
CONCLUSION!
Affiliate Marketing does not cost that much much to start and will not break your bank account.
Affiliate marketing has a learning curve and you need to invest in training to learn how to do it right.
Additionally, there are resources you need in order to make use of in order to be successful with this business model like a domain name, web hosting, an email autoresponder, and such. However, it doesn't cost money to join affiliate programs.
You should never expect something for nothing, and this is a small investment, the old saying knowledge is leverage is true…
If you have reached the end of this post, BRAVO!… Let us know what you think in the comment below and if you need help with any please don't hesitate to let us know, we are here to help you. Your opinion matters to us a lot!
Never give up on your dream of running a successful affiliate marketing business, at times, things may look like you are not going to make it but you have to (Press on! Press on!! Press on!!! ) and you will get there.
Do You Want To Learn How To Make A 6-Figure Income Online With Affiliate Marketing From Scratch?… Click Here To Join Now.
Download Our Ebook for FREE and learn step-by-step How To Build A 6-figure Business Leveraging The Power Of Affiliate Marketing
Retired Influencer is all dedicated to making money online with affiliate marketing. So please do come back to read more of our post on affiliate marketing and how to to become successful online.
HOPE TO HEAR YOUR SUCCESS STORY SOON!
BRIGHT KERSH (Retired Influencer.com)