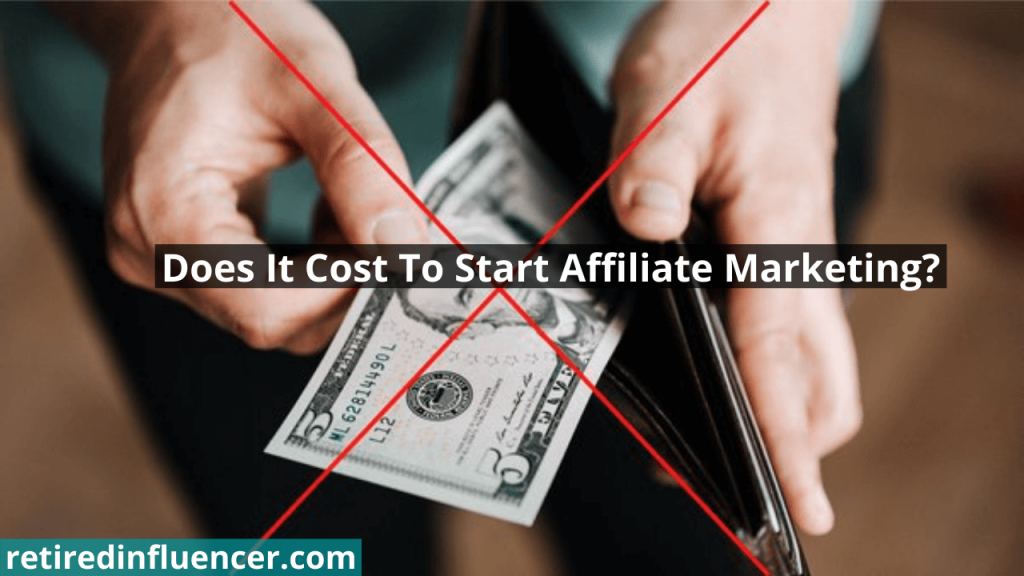 If you're planning on starting your own affiliate marketing business to escape your 9 to 5 job, you might probably be thinking how much exactly do I need to start this business model. One of the most expensive parts of starting affiliate marketing can be setting up a website and investing in marketing tools. So how much does it actually cost to start affiliate marketing?
Generally, it doesn't cost any amount to start affiliate marketing, in fact, most of the affiliate programs are free to join and there is no cost of joining any of them. However, to make your affiliate business successful requires some initial investment on your side.
 Read on, to better understand your question. I'm going to actually break down exactly how much you could spend and probably how much you need to spend starting affiliate marketing.
With that being said, let's roll…
| Get This FREE Book To Learn The Secrets Expert Use To Grow A Successful Online Business |
How Much Does It Cost To Get Started With Affiliate Marketing
Though it is absolutely possible to start affiliate marketing at no initial cost. However, to succeed in this niche and probably earn money from it requires an upfront investment. 
You need your own website and tools to do this the right way if you want to be part of the top affiliates who are earning 5, 6, 7-figures per month with affiliate marketing.
That said…
Let's take a look at the expenses if you want to run a real affiliate business.
Below Is The Break Down Of Your Budget If You Want To Run Real Affiliate Business
Just like any type of business out there requires an investment in order to grow…
…When starting an affiliate marketing business you need to at least invest in it to grow it to the point where it'll start to generate you income in the long run.
So…
Below I break down the cost, how much you really need to spend before becoming successful with this business model.
To Start A Successful Affiliate Marketing Business You Need The Following:
Custom domain
Web host
Theme
Email Autoresponder/Landing page builder
Tracking Tools
Paid Traffic (optional)
The above-mentioned, the most important ingredients are (domain name, web host, and email autoresponder).
That said…
A little cash is needed to set up these three tools properly to speed up your result.
Now…
Let's start by looking at the cost of starting a website or blog.
How much is needed to run affiliate marketing on a blog?
To start a website or a blog for your affiliate marketing, you need a Domain name and Web -hosting.
So, let's start with a domain.
Domain Name
A domain is simply the name of your website. It can be the name of your brand or just your personal name.
A domain name is what helps people to find your website or blog.
A good domain name can cost you around $12 to $50 for the first year depending on the registrar you purchase your domain from. 
Here is the price of a domain name on Bluehost:
| | | |
| --- | --- | --- |
| Top Level Domain Name | Registration Price | Renewal Price |
| .com | $12.99 | $18.99 |
| .net | $14.99 | $18.99 |
| .biz | $9.99 | $16.99 |
| .info | $11.99 | $15.99 |
| .org | $9.99 | $17.99 |
the cost of starting affiliate marketing on a blog using Bluehost
Price of a domain name on Godaddy:
Godaddy is the #1 domain registrar in the world.
| | | |
| --- | --- | --- |
| Top Level Domain Name | Registration Price | Renewal Price |
| .com | $12.17 | $17.99 |
| .in | $14.99 | $19.99 |
| .club | $5.14 | $17.99 |
| .live | $1.97 | $9.99 |
| .org | $10.17 | $21.17 |
The cost of starting an affiliate marketing blog using Godaddy
Price of a domain name on Hostgator.
HostGator is also another great platform for buying domains, their service is really awesome. Their DNS or name servers are super simple to do.
It has all the packages you need to build your affiliate blog successfully.
No downtime, they have one of the responsive customer support teams who are ready 24/7 to help you when there is an issue.
| | | |
| --- | --- | --- |
| Top Level Domain Name | Registration Price | Renewal Price |
| .com | $12.95 | $1899 |
| .net | $12.95 | $17.99 |
| .org | $12.95 | $17.99 |
| .site | $0.99 | $15.00 |
| .Online | $1.9 | $15.00 |
how much it cost to build a blog using hostgator
With further ado…
My recommended domain registrar is Bluehost.
Once you register with Bluehost and purchase your domain, you honestly don't need to pay for anything else.
Initially, you might get a discount on Bluehost, etc.
A self-hosted WordPress site
A web host is a place (sever) where your website data (eg. files, video, information, photo) are stored and are available online for people who search for information your website provides.
In other words…
 A host is a service that allows you to create or make websites or blogs that can be accessed worldwide by people searching online. 
Now…
The cheapest type of website hosting plan is shared hosting, this plan ranges between $1.95 to  $5.95/month.
Initially, depending on the host company you're with.
That said…
If you're just starting out I highly recommend you roll with Bluehost. (fantastic customer service, 24/7 support, inexpensive, etc). 
FREE domain name for the first year.
Here Is A List Of How Much It Cost If You Want To Host Your site with Bluehost:
Shared hosting $4:95/mo
VPS $17:99
Dedicated $73:99
By the way…
P.S: If you haven't started your blog yet, check out this tutorial on how to start a successful blog step-by-step.
Blog Theme
Literally a theme is just the design or the look of your website or blog. Most often a theme represents whether your site is good, professional or not.
A theme is very important for your site success. 
If you have a bad or outdated theme on your site it can destroy your credibility.
Your visitors won't see you as a reliable source. This means they won't take you seriously.
That said…
There are many free themes out there that you can easily download and upload on your site.
But the thing is if you're trying to run real business with your blog or site, I won't recommend you go for a free theme.
Most of the FREE themes lack a lot of functionality which can break or slow down your site.
Rather… 
Find a premium theme that's best for SEO, user-friendly and highly customizable.
A premium theme can cost you anywhere between $50 to $200 or more.
Here is my recommended theme for your affiliate blog.
Divi Theme: Divi by elegant themes is one of the best themes in the marketplace right now. It's an excellent theme. It costs $89 a year or you can pay for a lifetime license which costs $289.
Thrive Theme: Thrive theme is built for marketers. Thrive theme comes with a landing page which allows you to capture your visitors email addresses and also build your website. The price of a Thrive theme depends on the number of tools you want. Initially their price ranged from $19/mo and $228/yr. The $228 plan will give you access to all their tools.
Acabado: Acabado by income school is an amazing theme. It's designed for speed, SEO friendly and has a clean layout. In 3 minute you can get your site redesigned in any style you want. Acabado starts at $67 a year or you can buy the lifetime license which costs $179.
The above themes are all customizable; this means you can redesign them any way you like.
Email Autoresponder/Landing page builder
If you're trying to make money off affiliate marketing, building an email list is very essential.
An email is how you'll get visitors (people or your readers) to subscribe to your content. 
It's also the only way you'll be able to be in touch with your audience and promote your new content and product to them (and hopefully your own products and services in the future) leveraging the power of email marketing.
Like I said, you need to be capturing & building a list of visitors on your content. 
There are quite a few email marketing tools out there that will let you do this successfully.
Such as:
GetResponse
ConvertKit
LeadPage
Aweber
But I recommend GetResponse. GetResponse offers all the tools you need to run a successful email marketing.
It allows you to make good sign up forms, pop ups (including exit intent) and so on. 
This will help you grow your list way faster.
GetResponse starts at $12/mo but it will go up once your list starts to expand. 
They also offer a FREE plan up to 500 contacts.
You Can Get Started With GetResponse Here.  
Tracking Tools
Tracking tools is also another important tool in affiliate marketing. 
Tracking software allows you to see exactly how your campaigns are doing and what changes or adjustments you need to do.
That said…
If you're someone who works with tons of affiliate products and other online activities. 
You definitely have to use tracking tools, other than that you'll overwhelm yourself.
And most importantly, you won't be able to keep record of how your campaigns are doing and correct them without that data.
One of the best tracking tools out there is Post Affiliate Pro.
Post affiliate pro is one of the best affiliate management software for keeping your affiliate campaigns on track.
Post affiliate pro, comes with multiple options for keeping track of your affiliate account or campaigns.
Post affiliate pro comes with three different plans: 
The pro plan cost $97/mo 
Ultimate $197/mo
Network $477/mo
| Click Here To Get FREE Affiliate Marketing Training Course You Need To Succeed Online |
Additional Expenses Of Starting Affiliate Marketing
Some of the options below are optional but they can somehow be very beneficial if you can include them in your business.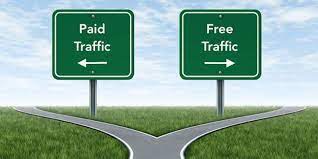 Paid Traffic (optional)
With this, it's optional. You don't necessarily have to pay for traffic. 
However… 
You can if you have the budget for it and want a fast result in a short period.
But naturally… 
It's absolutely okay and normal to roll with free traffic especially if you're just starting out.
You can use free traffic sources such, social media or forums to drive traffic to your blog or affiliate product.
Site Backup
This is not really necessary but it's somehow important. 
Most of the hosting companies are going to have their personal backup service for your site…
….Some of them might charge you on a monthly basis and some of them might include it in their plan when joining.
But…
In my opinion I think having your own personal backup apart from your host is extremely important.
If you don't want to run the risk of losing your work (content).
Having your own backup can literally save you years of hard work.
That said…
There are a handful of third-party backup services out there. 
I recommend ManageWp. 
ManageWp is going to cost you $1.99 a month. They're going to give you a daily and monthly backup.
It's an amazing service!
Logo
If you're going to turn your affiliate blog into a site that's going to be earning you significant income every single month.
Then…
You definitely need to have a logo. 
Having a logo allows your readers or visitors to see you and your site as a trusted and reliable source.
It also helps you build an authority in your space as others start to see you as an expert in the niche.
Now…
If you're a designer yourself then you can create your own logo and apply it on your site.
But…
If you don't have any expertise or knowledge in that area, then you should definitely hire an expert in that field to help you out.
One of the best places to find professional logo designers is 48hourslogo. 
The cost of getting a good and quality logo on 48hourslogo is around $130.
Images
Images can cost a little bit money especially if you're someone who publishes tons of content per month.
That said – If you have a camera, you can take your own picture and  upload it on your blog, you're going to do just fine.
But…
Depending on the niche you're in, you might want to go for a stock photo.
A stock photo can cost a little bit if you buy it based on credit.
That said… 
Normally most stock photos cost around $1 to $2.
Plugins
If you want to add some functionalities on your affiliate blog, there are some really good plugins that can help you with that.
Most premium plugins can cost about $1 to $15 or more in some cases depending on the plugin.
OVERVIEW:
When you start your affiliate business I'll suggest you consider investing at least something, don't always try to do things for free (there is no free launch anywhere).
Trying to do everything for free might delay your success or who knows, it might lead you to failure.
It doesn't take a lot and it's definitely not going to break your bank account. Invest in the right and necessary tools to grow your business.
Do I Need To Invest In A Course To Start Affiliate Marketing?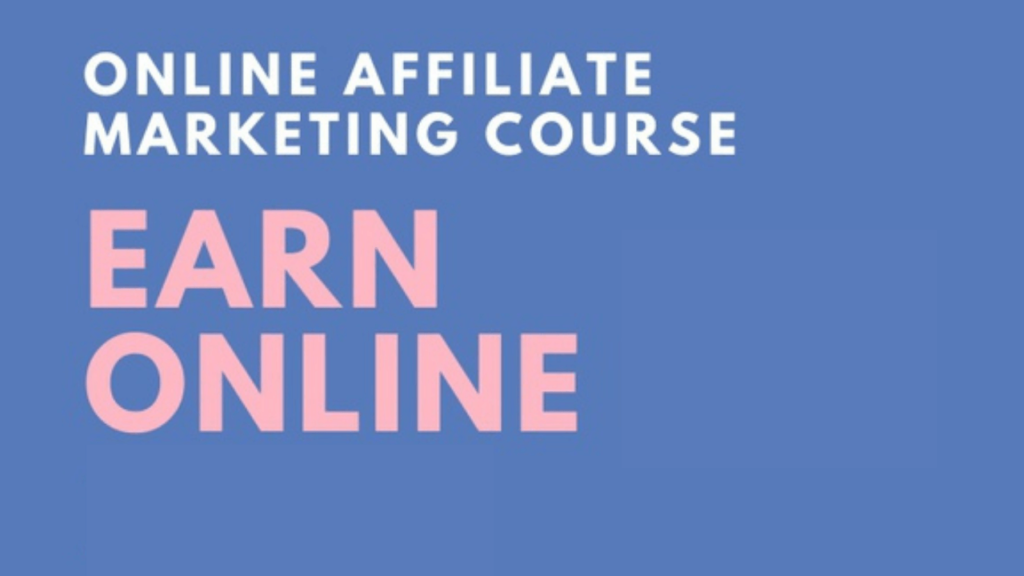 Yes definitely!
You need to educate yourself on the topic of affiliate marketing, what it is about how it works and how to really approach it the right way to find success.
Affiliate marketing is a broad topic, if you don't have a very GOOD knowledge about it, you might probably not do well in this industry.
So…
Investing in affiliate marketing courses is really worth it.
P.S:  Here are some of my best picks of affiliate marketing training courses out there.
P.S: How To Learn Affiliate Marketing | Best place to study affiliate marketing
So How Much Is It Going To Cost You In Total To Start Real Affiliate Marketing Business
Here's what I recommend as a minimal investment for someone who wants to build a successful affiliate business.
First and foremost, you don't necessarily have to invest millions of dollars when starting an affiliate marketing business.
However…
There are some necessary cost that I'll strongly recommend you invest in and thus:
Domain name
Web hosting
WordPress theme
Email autoresponder
Now…
Most of that you're going to pay up front so it usually going to cost you between $ 135 and $360 but on the low end it's more like $60. The cost will really depend.
BUT REMEMBER: As your business grows your expenses are as well going to rise but guess what in the end the reward is really worth it.
But Is It Possible To Start Affiliate Marketing With No Money?
Yes absolutely!
There are plenty of people who have done it but it could be a bit a little overwhelming and it takes more time if you are just starting out. If you are going to do it 100% free then at least do it properly.
I'd suggest following people who have already done it successfully and learn from there.
NOTE: Don't Try to follow everybody as there are tons of fake gurus out there with misleading information. 
Make sure you have the mindset for success.
Having the right mindset + consistency are the main keys to success in Affiliate Marketing.
Try Producing the best possible content that helps solve your audience problem before trying to sell them.
Don't go straight in for the sell, instead try solving their problem first.
Here Is Some Of The Best Ways To Do Affiliate Marketing For Free With No Investment
If you want to start an affiliate marketing business for free without investment. 
There are many GREAT ways you can go about this without investing any money and still be successful.
Best ways you start affiliate marketing for free:
1. Create YouTube Channel
YouTube is a perfect start for beginners who want to do affiliate marketing without spending money.
Youtube is the second largest search engine in the world, apart from Google. 
YouTube receives hundreds of thousands of video views per month and it's owned by Google as well. 
You can leverage the power of YouTube to grow a profitable affiliate marketing business by creating valuable video content that helps teach & educate others.
And at the sametime congruent to the affiliate product you promote.
And then leave a link to your affiliate offer in the description box down below the video.
And if your viewers and subscribers click and make a purchase, you earn a commission.
You can make a decent income from affiliate marketing JUST by creating valuable content in the form of video that people would love to consume. 
And all you need is a camera to record your video.
Why YouTube For Affiliate Marketing?
YouTube is a search engine & it's SEO friendly , this means your video content can usually show up on the first page of YouTube AND Google search depending on the keyword you used.
And this means, free traffic for you.
OVERVIEW!
In my opinion, YouTube is the best and an amazing platform to do affiliate marketing as a beginner for free.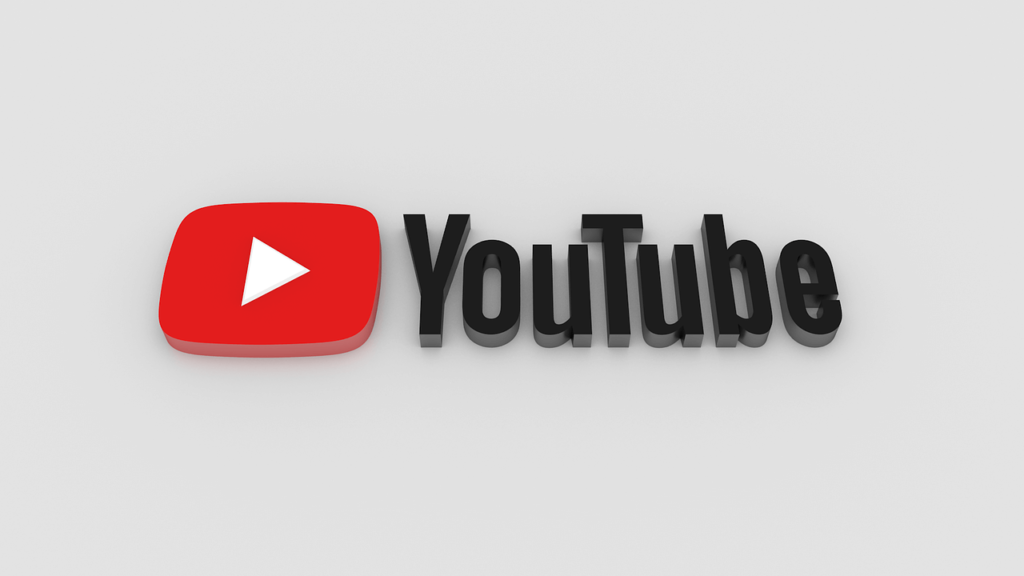 Join Forums And Participate In Discussions 
Forum marketing is also another great way to start affiliate marketing for free without investing any real money.
You can join Forums like: 
And engage with members in the community by providing helpful, relevant and high-quality content that helps solve or answer a particular problem or question they're asking in the forums.
And then add your affiliate links at the end or within your content. 
But remember NOT all forums allow affiliate links or sending people to different websites…
Some will only allow you to add your affiliate links in your bio. 
PS: I have another post where I share with you various ways you can start affiliate marketing without any initial investment. In that post I share with you 10 ways you can go about that.
The Right Way To Run Affiliate Marketing Business And Be Successful
Build TRUST and Relationship with your audience – Online trust really matters. 
The only way people are going to feel connected to you and eventually buy what you recommend is when you build a strong trust and relationship with them.
So how do you go about this?
Well, you do this by simply providing useful value to your audience instead of just trying to make money from them all the time.
Money follows trust. 
So… 
First just  focus on helping your audience and the money will naturally come.
How?
Well, the thing is, online people hate to be sold to.
So…
You want to provide them with FREE valuable content to win their attention and to also get them into your email list.
Now…
Once they're on your list don't try to sell to them instantly, continue to add VALUE to their lives.
Overtime…
They'll begin to Know, Like and TRUST you and even start to see you as an expert in the industry.
And as they start to TRUST you, they're more likely to buy anything you recommend to them. 
And this is where the money-making starts.
P.S: I have another post where I share with you 10 ways to really succeed with affiliate marketing. You can check out.
That's It Folks! On How Much To Start Affiliate Marketing
Affiliate Marketing does not cost that much to start and will not break your bank account.
Just a little investment, you're off to go.
There are some resources you need to make use of in order to be successful with this business model.
Resources like a domain name, web hosting, an email autoresponder, but apart from that it doesn't cost money to join affiliate programs.
Additionally…
Affiliate marketing has a learning curve and you need to invest in training to learn how to do it right.
| Check Out This Complete Guide Of How To Start And Make Money With Affiliate Marketing Here | 
FAQs!
How Much Does The Average Affiliate Marketer Make?
An average affiliate can make anything from $50 to $100 per month or more depending on their level of experience. People with more experience can average around $1,000 to 10,000 per month or more.
Honestly, how much you can earn doing affiliate marketing will very much depend on the product you're promoting, the number of followers you have, your skillset and your level of knowledge about your niche.
What Is The Best Way To Find An Affiliate Product
The first step in finding a good affiliate marketing product is to find affiliate programs based on your niche and what you think your audience are in need of, not the one YOU think they are in need of.
That said, the best and easiest way to find product-related to your interest or niche is to run a simple Google research.
Simply type (your niche + affiliate program) and you'll discover some really great ones. 
After that you want to do a thorough research about the product to see if it's of good quality or not.
How Can I increase My Affiliate Income
One of the best ways to increase your affiliate revenue is by getting more people (traffic) to view your affiliate link. 
This can be achieved through search engine optimization but one of the best ways to achieve this in a short period of time is to run paid advertisements.
Also…
You want to make sure you add your affiliate links in a strategic place within your content & your site so your visitors will see them easily and click on them.
ALSO READ!