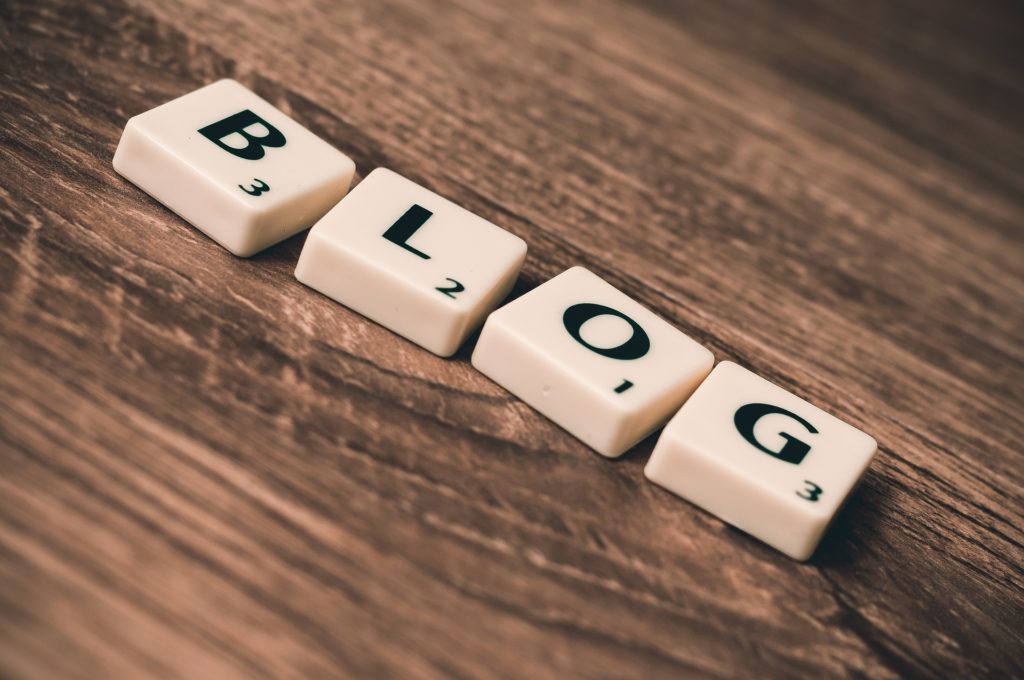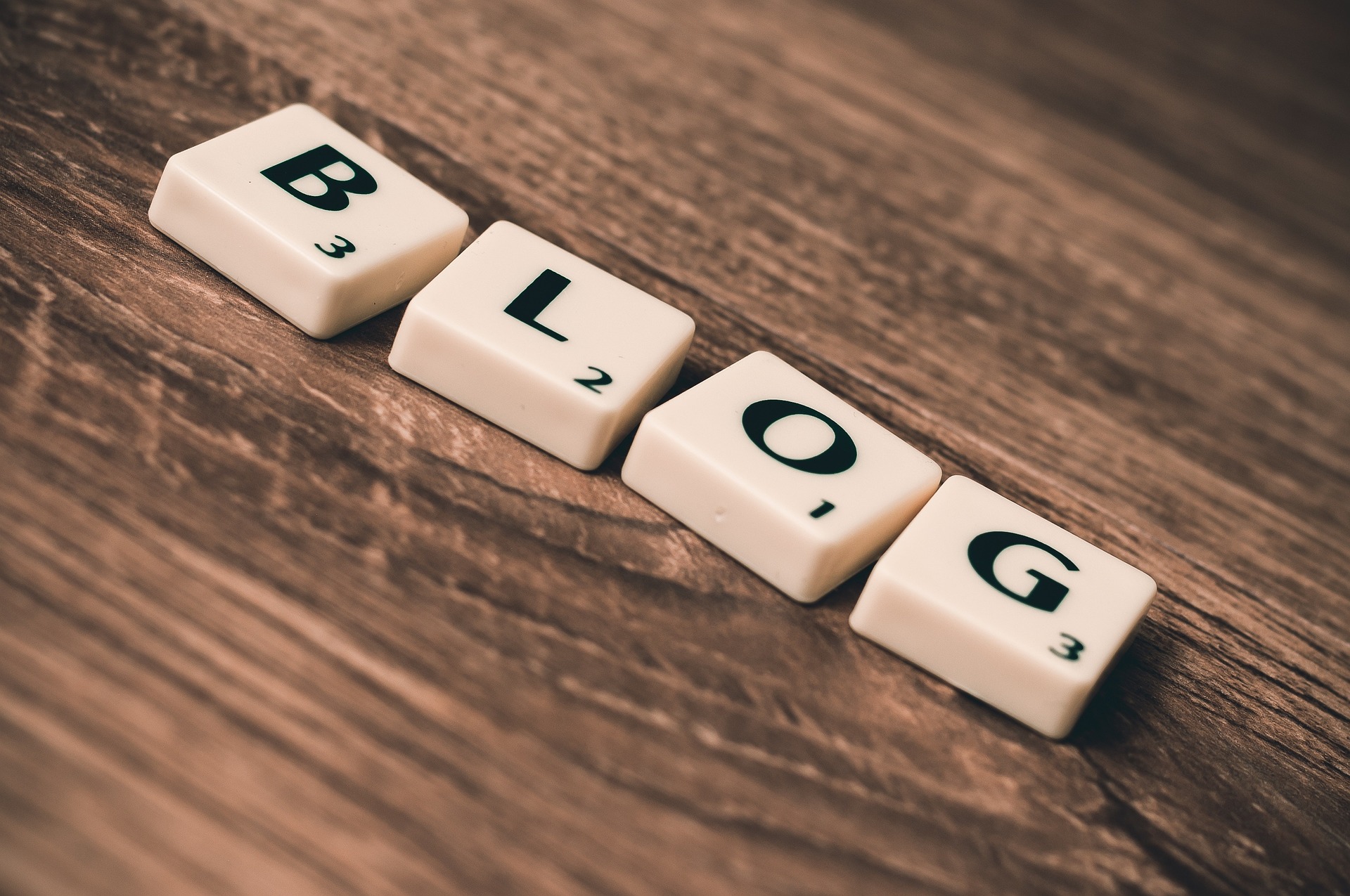 Do you want to have a blog that gets 100,000 visitors a month?
Blogging is one of the best ways for you to profit from your passion and make money.
Creating valuable content online helps you to reach thousands, if not millions of people around the globe that can literally help you grow an online business through blogging.
The more traffic that you can get to your blog, the more opportunities that you will create for yourself an income.
Ready to discover the proven step-by-step on how to start a blog and get 100,000 visitors a month?
Let's dive…
Blogging is a great way to build an empire.
I'm Bright Kersh today I want to share with you some tips and strategies for how you can start a blog quickly and efficiently and make money from it!
Here is the step-by-step process for how to start a successful blog.
1. Decide on a niche
The first thing you must do is, you have to figure out what niche you want to build your blog around. It could be something that you're really passionate about or something that you have a desire for and it drives you
There are so many topics that you can choose from, whether that's business, marketing, investing, or personal growth and development. The options are endless. Think of as many options as you can and pick one, I mean only one and build your blog around it.
2. Decide on a name for your blog
This name can either be a brand name or you can use your personal name. I chose to build a brand that isn't dependent on me, but it's entirely your choice. Whatever decision that you go with, make sure that you choose a name that people can recognize fast and connect with you.
3. Register the domain name and set up your blog hosting
A domain is your website URL. You want to own a domain name, and strategically, you want to get the .com version. That is the version that most people recognize.
Every website on the Internet is hosted somewhere. I use Bluehost for my blog hosting. It's one of the best you can get out there and they are recommended by WORDPRESS themself and it's great for beginners. A bonus of using their service is that they give you a free domain name when you sign up.
4. Install WordPress and a theme for your blog design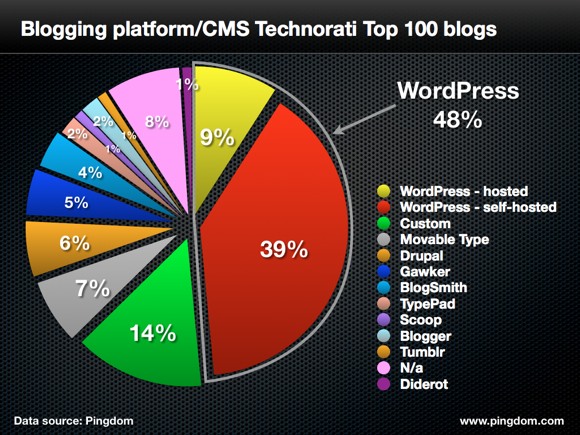 WordPress is a free platform that allows you to build your blog and website. It's the best in the world.
Lots of people fall into the trap of creating blogs with third party "done-for-you" solutions.
While it may seem easier to create your blog with other platforms, the reality is, you won't actually own your blog.
WordPress now powers over 75 million websites across the globe.
That's over 30% of the entire internet. Why?
Because when you use WordPress for your website, you're creating something you actually own and have full control over.
You wouldn't want to wake up one day and see that some third-party website provider has changed their policies and put your website in jeopardy.
This is why I recommend using WordPress
. WordPress gives you a lot of customization options and it's very fast. This is very important in today's digital world.
5. Pick A Theme
A theme is the design of your WordPress website will actually look like.
The cool thing about themes nowadays is that you won't have to do any coding and stuff to make your blog look beautiful and attractive.
As a matter of fact, I created this same website you're on right now without knowing how to do a single line of code. Pretty cool right!
So, the big question…
What theme should you pick?
While it's tempting to use a free theme (which you absolutely can do), I recommend one of the following themes, and I'll tell you why for each.
Theme #1.
This theme is built by Elegant themes and is for you if want a beautiful website.
Their templates are among the best and have some of the most advanced features that make your website look amazing.
If you've ever come across a website and it's a beauty "wowed" you, chances are it was built with this theme.
Theme #2
Thrive Theme – (Click here to see it)
This theme is an all-in-one solution for online marketers.
If your main focus of your blogging is to create a business by selling from your site then this theme is most likely going to provide you with everything you need to make money from your blog as fast as you can.
5. Research content ideas
Once you have your blog set up, the next step is to research content ideas. You want to identify what people are searching for online that is related to your niche. This will show you what you should write about. A big mistake that a lot of people make is that they automatically assume that people will be interested in reading whatever they are interested in. That's not how it works my friend.
If you want to tap into Google, which is the #1 most search engine in the world, you have to figure out what people are searching for on Google. In particular, you need to figure out what keyword phrases people are most interested in, and that also have a high demand.
There are many options to do this, you could research the exact keyword phrases that people are searching for on Google. This is otherwise known as keyword research. There are two ways of doing this. You can use the Google Keyword Planner. This is a free tool that Google has. It allows you to insert keyword phrases into the search tab and Google will give you the data on those phrases.
the second option is to use the software. One of my favorite ones is called LongTailPro. This software is a lot easier to use than the Google Keyword Planner. It costs a bit of money but it's worth it. It will save you time and help you analyze keywords a lot better.
An important feature of this software is that it allows you to track the ranking of your blogs for a specific keyword in Google. Once you write a blog, you want to see where it's showing up in the search engine. In particular, week to week, you want to study how those rankings are changing.
Ultimately, your goal is to rank your blogs in the search engines for a variety of keywords so that people can easily find your blog and start following you. It's important to keep in mind that every keyword has a certain level of competition. Hence, you want to be able to identify the keywords that people are searching for, but that doesn't have a lot of competition.
Another great software to use is Keyword Everywhere which shows you the monthly search volume, cost per click, and competition data of keywords on multiple websites.
6. Create content
Once you've got a list of ideas, start creating valuable content. The frequency and consistency with which you publish blogs are very important. Obviously the more that you publish, the faster that your blog will grow.
When it comes to blogging, it's very important that your content is of high quality. I recommend that you learn SEO to ensure that you are always optimizing your content. The title of your blog should engage your readers and it should have the keyword in it that people are searching for.
7. Monetize your content
You want to make sure that you provide opportunities for people to learn more about what you do when they come to your blog. This could be in the form of a newsletter or an opt-in page that takes people to your email list. This is one of the most valuable things you can do in order to reach people and communicate with them on an o daily basis.
A great way to monetize your content is through an affiliate. As an affiliate marketer, you don't have to create a product. Rather, you just have to promote other people's products on your blog. When people click on your link and buy something, you earn an affiliate commission from that.
Wrapping up!
This is how to start a blog that gets 100,000 visitors a month.
Blogging can be a very profitable way if you put in this step layout above correctly.
There are many ways to profit from blogging but the most recommended and profitable way is to start with affiliate marketing
There are two ways to get started with affiliate marketing.
You can become a merchant or an affiliate.
The 4 steps of becoming a merchant are:
Coming up with a valid product idea.
Validating that idea by getting people to pre-pay you for the product.
Creating that product.
What is affiliate marketing?
Affiliate marketing is the process of earning a commission by promoting other people's or company's products. You find a product you like, promote it to others and earn a piece of the profit for each sale that you make.
The more common and slightly easier route is becoming an affiliate. There are steps that you can follow:
Starting to review products in your niche
Building an email list
Using live webinars to educate your audience and make sales
Growing your affiliate business with content marketing
Wrapping up!
Affiliate marketing is a good way to get started with online marketing.
The only question is, which side are you going to start with?
Let me know in the comments.
Download my Affiliate Marketing Riches Ebook For Free And Learn How To Build 6-Figure Business leveraging the Power of the internet
NOTE: This post may contain affiliate links. This adds no cost to you but it helps me focus on giving as much value as possible in every single post by being compensated for recommending products that help people succeed.
Don't forget to hit Like, Comment and Share
See you at the top!
Bright Kersh