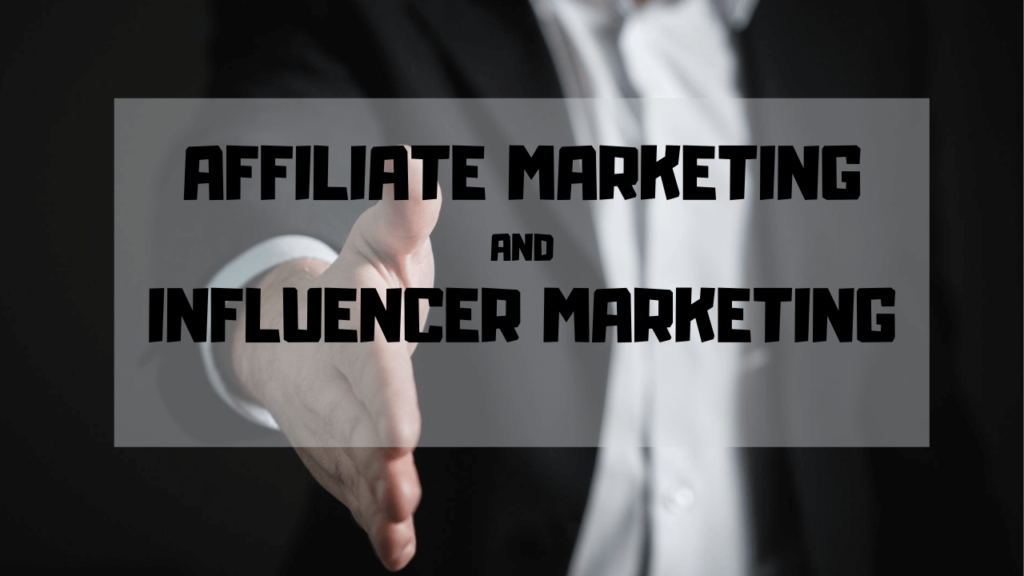 When I first got started online I've always asked myself, is affiliate marketing and influencer marketing the same? so I decided to do some research on both.
Affiliate marketing and influencer marketing can be the same and they can be different. Affiliates marketing is a business model where they promote products on different platforms for a commission.
While influencers marketing uses a large audience base on social media to promote products for a fixed price to their followers.
Influencers don't normally work on commission base but affiliate does, however both affiliate and influencers deal with a product and businesses.
A lot of affiliate marketers in most of the time become an influencer by focusing on a specific topic or niche they know well about.
Many affiliates normally partner with an influencer who is an authority in a subject and have a lot of followers and to attract ideal customers to their offers.
Now, let's dive deep into this question is affiliate marketing and influencer marketing the same and see how each of them actually work.
So be sure to read this article to the end because we are going to cover a lot here today.
With that being said let's dive into each of them:
Download our Affiliate marketing ebook for free to learn step-by-step how to build a 6-figure online business leveraging the power of affiliate marketing. DOWNLOAD HERE.
(Disclosure: This page contains affiliate links, meaning we receive a small commission if you decide to make a purchase through our links, which is no cost to you. This helps us to focus on delivering more content for you and others ) Thanks For Support!
Affiliates And Influencers The Difference
Affiliates
Speaking of affiliate marketing, the affiliate usually sets up their own website or blog and then promotes the product by creating content and then adding their affiliate link to their content.
The affiliate promotes business or programs and gets paid when he brings them more customers that converts into a sale.
Influencers
Most of the influencers leverage the power of affiliate marketing as well.
The major thing about them is that they showcase one particular product and then move to another one.
Most of the influencers are well-known in their niche or industry and build an audience that Know, Like, and Trust them.
They share the product once to their audience and never mention it again.
Most influencer's biggest income sources come from affiliate marketing, however, most of them have other streams of income.
Influencers promote products, services, and brands. They are given a specific link or discount in order to track any traffic they send to the product.
And the influencer is compensated for their time and effort.
So influencers kind of work like affiliate marketers but takes different routes altogether.
Let's dive deep into both of these parties and see how they actually operate individually.
Affiliates Marketing
Affiliate marketing is a process of promoting a product created by an individual or a company.
And if a sale is made through your marketing, the product owner pays you the affiliate a percentage of what you sell which is termed as commission.
In another word, you find a product you like or have used and promoted it to your customer who you think might be in need and if they buy, you make money.
As an affiliate marketer, you act as a salesperson for a company or product in the form of a digital medium.
And also when you join a company to promote their product, you become the representative of the company.
And promote the product as if it's your own product.
Download our Affiliate marketing ebook for free to learn step-by-step how to build a 6-figure online business leveraging the power of affiliate marketing. DOWNLOAD HERE.
How To Become An Affiliate
There are various ways to become an affiliate marketer. Below are the steps to become an affiliate.
1. Choose A Niches
A niche is a topic you are going to be talking about for a long time, it could also be something you want to learn about or you are passionate about.
2. Pick A Product
As you choose your niche, the next thing is to pick a product you believe in or have used yourself and think people will find value in it.
I'll recommend you focus on recurring products.
The recurring product pays you commission month to month for a one-time sale you make, meaning you don't have to do any work again but you'll still get paid.
3. Select A Platform
As you have picked your product you need a platform to promote that product.
You can choose a platform such as blogging, social media, forum marketing, etc, the key is to send traffic to your offer.
I recommend you build an audience that Know, Like, Trust you first on the platform and then slowly offer your affiliate product to them.
You don't want to drive people away with your affiliate link right away.
It has to be gradually and valuable and that's why content has come in place.
4. Create Content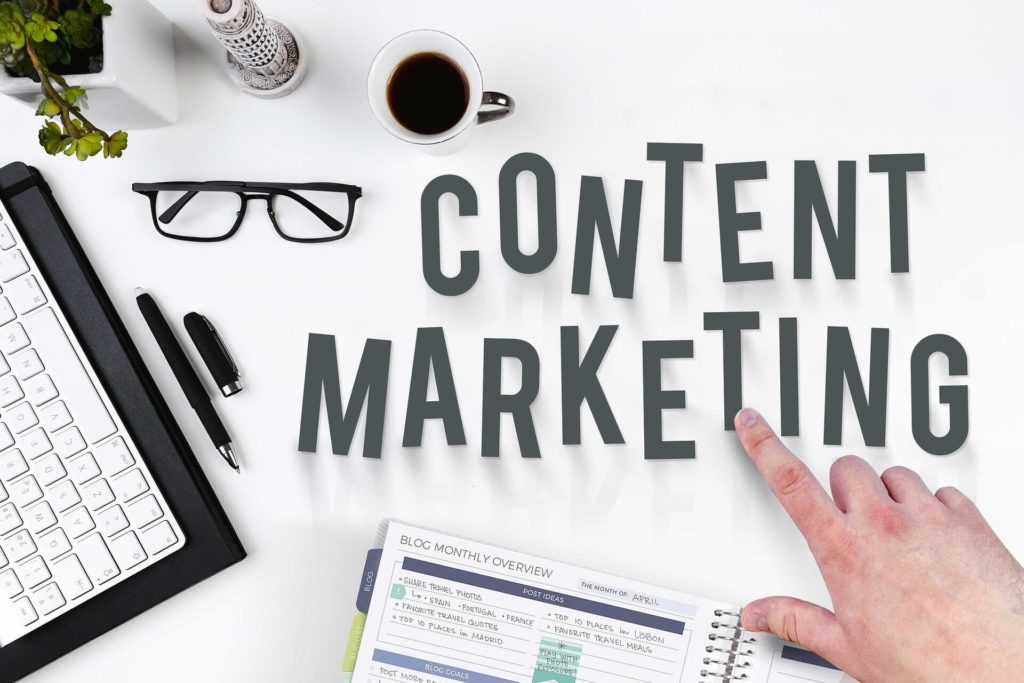 Online content is king and your main focus as an affiliate is to create content that people are looking for and it has to solve a problem.
Because the more you help people, the higher chances of them clicking on your affiliate links.
Also, your content has to be congruent with your niche and the product you promote.
5. Build An Email List
As an affiliate, you should always be capturing your visitor's email address and remarket or do repeated sales with them.
Why do I mention remarket…?
A lot of people are not going to buy your product at their first exposure but if you capture their email address, you can remarket the same product to them through an autoresponder.
The legit way to build an email list is to use an email subscriber software such as Getresponder, leadPage, Aweber, etc.
But the one I'll suggest for you is Getresponse. I use them myself and my experience with them was amazing.
Getresponse has both a capture page to capture your visitor's email address and also an effective autoresponder to sell your product.
It also has a webinar hosting and CRM ( customer-related-management).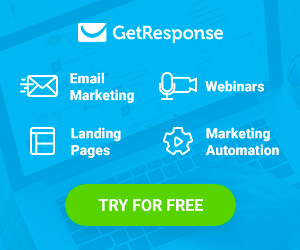 You can get started with Getresponse here for free (30-days free trial)
( I'm an affiliate to Getresponse, meaning if you go through my link I'll receive a small commission which is no additional cost to you but help me to focus on delivering more content for you and others) Thanks For Support!
Here Is The Link To Getresponse Again.
Now, you an affiliate right, congratulation! Let's look at some benefits of an affiliate.
Benefit Of Being An Affiliate
1. Being an affiliate can put you in a position of making a passive income.
2. You don't have to create your own product.
3. Little or no cost to get started.
4. You don't have to deal with customer service or refund
5. You can create your own business with affiliate marketing.
Above are the steps to start a successful affiliate marketing business and the benefit, now let's look at influencer marketing.
Influencer Marketing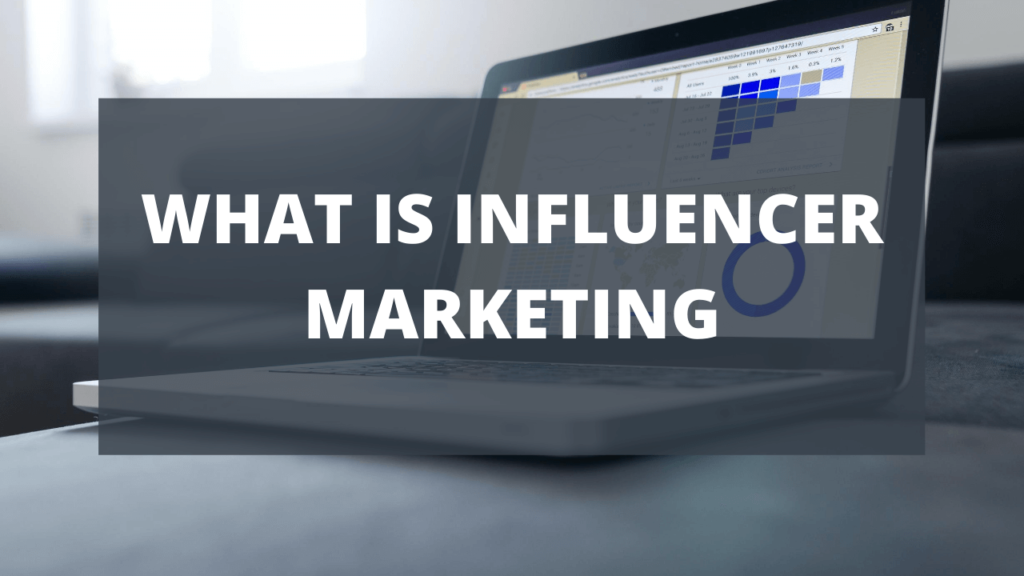 Influencer marketing is one of the most popular, best, and the latest forms of marketing in the digital world today.
Influencer marketing is considered an expert in a specific niche or industry.
Most companies normally approach influencers because of their good online reach of a target audience who may be likely to purchase whatever they recommend.
Influencers are normally popular on social media platforms such as Twitter, Snapchat, YouTube, and Instagram.
Influencer marketing is quite popular on Instagram and YouTube nowadays.
Companies normally hire influencers to take control of their social media for a period of time and pay them.
How To Become An Influencer
As the name sounds, an influencer has the ability to influence a number of people over their views and opinion on a particular platform.
In order for you to be able to influence people, you need to first have or reach a certain number of audience or followers on social media.
The common social media platform to build strong influence is YouTube, Instagram, Twitter, LinkedIn, etc.
However, you can choose a different platform of your choice but you need to bear in mind that all social media platforms have their own strategies.
To start your influencer journey, you must first of all figure out which platform will work for you, and for the type of content you produce.
Here Are 4 Ways To Become A Successful Influencer:
Provide Content
Online content is king, content is the most important and compelling way to become a successful influencer.
90% of the world's population came online and social media every day to consume content.
If you choose a platform like YouTube (which I'll highly recommend) to build your influences.
Then you must learn how to shoot youtube videos that people will find useful and attractive.
Your video has to look professional and importantly have a nice background and quality sound.
In each of your videos be creative and make sure you deliver value.
Videos normally attract a large audience which increases the number of viewers and engagement, so be sure to be consistent so your viewers can know you.
Be Real You
People follow people because they are interested in them, so be authentic and make sure you are being yourself and not trying to be someone else.
The main purpose, people will follow you is to know your view and opinion about a particular subject.
And if all you do in your content or in your videos is to sell, then you are off, people are not going to follow you and not to even talk about you influencing them.
.
Remember: If you reach a certain amount of followers and you want to promote a product to them, you need to tell them what you feel about the product and how it's going to help them.
Day in, day out, people are searching the internet for people who can be real, so be real you and you will win…
Find Out Why people Follow You
The best way to find out why people follow you is to take a look at all your past content and see the one that has the most views, engagement, and reaction.
And as you find that content that has the most engagement, try to create all your other content following that pattern and even elaborate more on it.
Find Out What Other Are Doing And Do The Opposite
With the popularity of the internet, the number of influencers is rising every single day with all kinds of content.
While some of them produce the right kind of content that people like and for some they create content that people are not interested in.
So as you are getting into this field take time to research all of those examples and try to create something different and unique than theirs.
People are always looking for new and refreshing content and if you can deliver exactly that for them.
You can dominate and watch your followers and engagement increase over time.
Now, let's take a look at some of the benefits of being an influencer.
Benefit Of Being An Influencer
As the rise of the internet and the rise of so many entrepreneurs, becoming an influencer is the only way for a person to become successful online.
Here Are Some Benefit Of Becoming An Influencer:
1. As an influencer, you can place your product or content in front of an audience who is already interested in your niche and see an increase in sales and engagement.
2. Being an influencer, you can easily leverage your social media account to increase your brand awareness, get quality eyeballs (traffic) to your content, and generate quality lead for your business.
3. Becoming an influencer will give you the chance to easily build a strong brand online and raise awareness among your ideal customers.
4. Making money online nowadays is not easy especially with blogging and also with affiliate marketing, so the best way to quickly make money is to be an influencer.
5. You can become your own boss and get paid if you become an influencer and partner with a brand.
Affiliates Marketing And Influencers Marketing Which Is Better?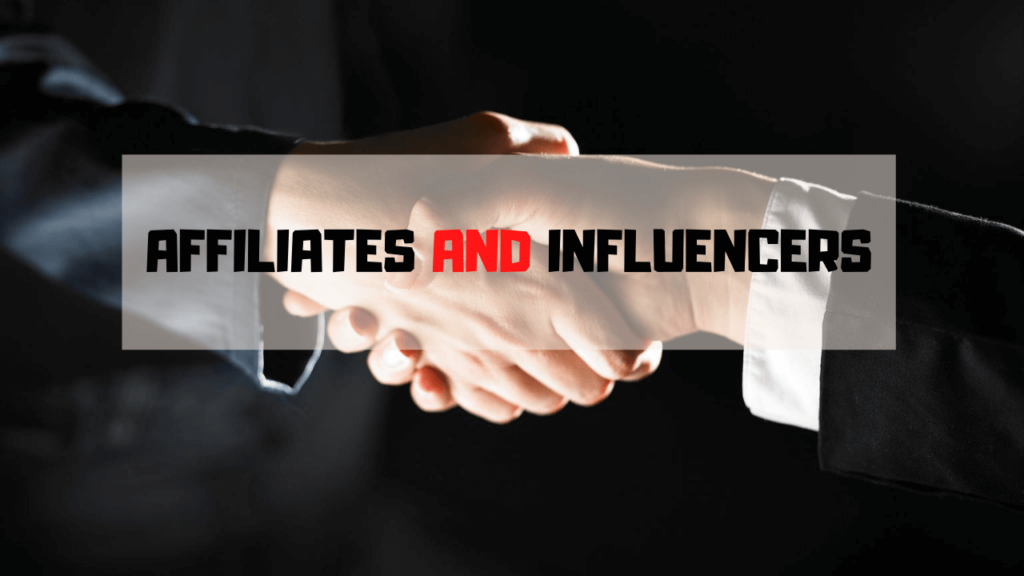 Affiliate marketing and influencer marketing are the perfect ways to expand your revenue but if you have your own business then influencer marketing is far better.
Here Is How Both Of Them Work So You Can Decide Yourself:
affiliate marketing is a direct form of promoting a product using third parties.
While influencer marketing is someone who is an expert on a topic and uses his expertise and fame to market a product in a way that people will easily buy.
Affiliates get paid a commission for promoting a product, while influencers may or may not take a commission for marketing a product.
Affiliates sell products to different people on different platforms, while, Influencer sell products to an existing audience who already know, Like, and Trust them.
And when they recommend a product or service, people easily trust their recommendation.
So now, in my opinion, influencer marketing is far better than affiliate marketing.
Now, as we know influencer marketing is more effective than affiliate marketing but can combine the two of them?
How To Combine Affiliate Marketing With Influencer Marketing
In a simple term, influencer marketing involves sharing valuable content and at the same time establishing yourself as an authority figure in a specific topic.
And as you begin sharing those valuable content for the long run, people will begin to Know, Like, and Trust you and start to see you as a go-to-person for help.
And this is where you will make a very good income from affiliate marketing just by recommending products you think will help them solve their problems.
PRO TIP:
If you are on YouTube the best thing you should do is to create a series of videos on the topic or niche you are good at.
and post it on YouTube on a daily basis in order to reach a large number of people to grow your subscriber.
And as you have reached a good number of subscribers, you can recommend other affiliate products to your audience.
But, make sure the product is a good one will help them in their journey.
So there you, will you become an affiliate marketer or an influencer…? I leave that into your hand to decide, but if asked me I would go for the two.
Download our Affiliate marketing ebook for free to learn step-by-step how to build a 6-figure online business leveraging the power of affiliate marketing. DOWNLOAD HERE.
( Pin This To Your Pinterest Board)
CONCLUSION!
Affiliate marketing and influencer marketing are quite popular today in the digital marketing world.
Day in, day out new company and product are been introduce online and companies are looking for famous affiliates and influencers to market their product.
And if you can harness the power of one and dominate you can really do well which can put you in a position of earning passive income.
The key here is to take massive action, commit to learning, and deliver value that people will find useful.
If you have reached the end of this post BRAVO!
If you enjoy this post or have any questions for us please don't hesitate to leave us a comment below.
Don't forget to share…
Do You Want To Learn Step-By-Step How To Build A 6-Figure Online Business With Affiliate Marketing From Scratch?… Click Here To Join Now.
Download Our Ebook for FREE and learn step-by-step How To Build A 6-figure Business Leveraging The Power Of Affiliate Marketing
[Retired Influencer.com is dedicated to making money online with affiliate marketing, so please do come back to read more of our post on affiliate marketing and how to to become successful online]
Happy To Hear Your Success Story Soon!
BRIGHT KERSH (Retired Influencer)