If you're here I believe you've heard people saying affiliate marketing is one of the best and easy ways to make passive or recurring income online without having to do anything but what is the actual fact, is affiliate marketing a passive income?
Yes, it is, you can absolutely make a passive income online with affiliate marketing while you sleep or on vacation but it takes a lot of work, time, and effort upfront especially when you are just starting out. So without hard work, you cannot succeed.
The best thing you need to do is to focus on creating valuable content as fast as you can because the more helpful content you get out there, the more people going to reach and more clicks you'll get on your affiliate link which will eventually lead to sales and income.
So in simple, content is what will make you money, and as you have enough content out there you can absolutely earn passive income without having to put in tons of work again.
Anyone who tells you, you can generate passive income online without doing anything, they are lying to you and probably want you to buy their courses, services, or products.
Making money online takes work and if you are not willing to put in the work but want a quick and easy way, then making a passive income online especially with affiliate marketing is not for you.
However, if you follow the right procedure which I'll be sharing with you soon, and you focus on it in the long run, you can absolutely make a very good substantial income online.
So be sure to read this post to the end. We'll be looking at the step-by-step it takes to make passive income online with affiliate marketing and also some best ways in which you can generate passive income online.
With that being said let dive in…
(Disclosure: This page contains affiliate links, meaning we receive a small commission if you decide to make a purchase through our links, which is no cost to you. This helps us to focus on delivering more content for you and others ) Thanks For Support!
4 Step To Take To Passive Income Online With Affiliate Marketing
1. Create Content
Creating valuable content that helps other individuals is the main key to making money online. It's the magnet that's going to attract your ideal customer, your leads, your sale. It's what is going to help you to make in your online business.
If you're struggling to make money in your business, you need to ask yourself this question, am I creating enough valuable content for people to consume? if NO, then you need to stop whatever you're doing right now in your business and focus on producing more helpful, relevant, and quality content.
2. Generate Lead & Build An Email List
It often said the money is in the list. If you call yourself an online entrepreneur generating leads for your business should be one of the important things you should also focus on every single day apart from content creating.
If you're not focusing on generating leads for your business, do you know what you're doing to yourself? You're leaving huge money on the table.
So how are you going to generate the leads? Great question, that leads us to the first point.
Content – You generate leads by creating helpful content that solves problems and challenges others are facing. But you need to be very clear and strategic with this. In any piece of your content, you need to have a call-to-action.
Lead Magnet – This call-to-action is often called lead magnet and this lead magnet can be in the form of a free video course or training or free downloadable PDF, etc, and then you give it away for free in exchange for an email address. NOTE: It should be valuable.
3. Build Relationship With Others
Whatever industry or niche you're in, there're always going to be people who have more knowledge and skill set than you.
So try to connect with other people in your space and learn from them and also share your knowledge with them in order to know what is working for them and how you can position yourself better.
Because building an online business especially with affiliate marketing is not an easy thing and if you try to do everything all by yourself, you're going to overwhelm yourself.
So in my opinion, try to connect with other people, they might help or provide some sort of value to you that can literally help you along your journey.
So how are you going to build this relationship with people?
There're tons of ways to do this successfully. You can simply join Facebook groups, LinkedIn groups, or forums related to your niches and participate in discussions by answering people's questions, etc.
And as you do that a few times, people will eventually start to build the know, like, and trust you and start to build a personal relationship with you and you can take it from there.
You can also send people friend requests on Facebook if you think they resonate with you or you can comment on other successful YouTubers in your niche and reach out to them and ask them if they can collaborate with you.
4. Have An Offer To Sell
This is an important part of the whole process, if you're going to make money online you need to have something to sell, an offer you believe in or have used yourself.
You need to also make sure every single day you're sending eyeballs (traffic) to that offer or if you already have an audience, make sure everyday you're placing your offer in front of them.
If people are not seeing your offer, you're going to really struggle to make money online for a very long time.
That's why it's recommended to build an email list and follow-up with them through an autoresponder.
The reason why building an email list is so important to your success is that you own your list and you can do a repeated sale with the same person over and over again as long as the product is going to help them.
Now, if you're going to build your email list, there're a couple of tools you need to run this successfully such as ( LeadPage, Aweber, Convertkit, Getresponse, etc) But the one I'll suggest for you is Getresponse.
Why Getresponse….
Getresponse is the world's greatest email marketing software out there on the internet. It is an all-in-one marketing tool meaning it has both a landing page to capture your visitor's email address to build your list and also an effective autoresponder to sell your product.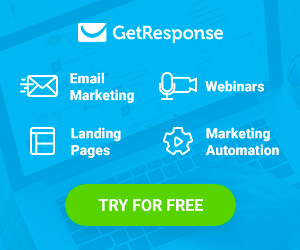 You can get started with Getresponse here for free (30-days free trial)
(I'm an affiliate to Getresponse, meaning if you go through my link I'll receive a small commission which is no additional cost to you but help me to focus on delivering more content for you and others) Thanks For Support!
Here Is The Link To Getresponse Again.
Above are the steps to build a passive income business online with affiliate marketing. If you can follow those steps exactly you're on track. Now, let's take a look at some of the ways in which you can earn passive income online.
5 Best Ways To Earn $10k Per Month In Passive Income
With the help of the internet, making money online has become so popular that a lot of people are often looking for some of the best ways to make money online.
But if you have the passion or just tired of your 9 to 5 job and want to start your own home business, you need to understand that earning money online is not as easy as it may sound.
It requires hard work, consistency, skill set, knowledge, and above all patients which most people can't tolerate.
Below are some of the best source of earning passive income online if you put in the work:
Affiliate Marketing
Affiliate marketing is a 14 billion industry and one of the best ways of making money online for most people. It's also one of the biggest income streams for most online entrepreneurs.
Affiliate marketing is a process of promoting other people's products and services and if your audience clicks on your affiliate links and buys the product, you receive a commission.
Affiliate marketing can work best if you have your own personal blog or website and you focus on delivering helpful content that helps other people, you can absolutely earn passive income with affiliate marketing.
To join affiliate programs or networks you can simply Google ( your niche + affiliate programs) and you'll discover some really cool ones or you can join some of the popular ones out there such as Clickbank and Amazon, etc.
And you can start promoting their product through your blog.
Create A YouTube Channel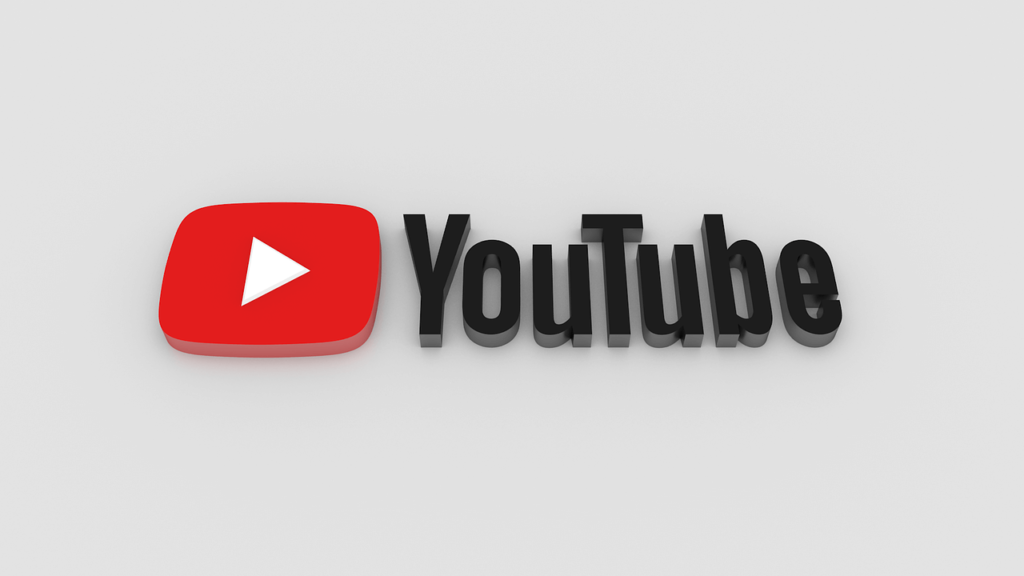 YouTube is a powerful video platform that gets millions of video views per month and at the same time, it's the second-largest search engine in the world apart from Google. It can absolutely change your life financially if you harness the power of it.
If you're going to make money off of YoTube you need to be willing to put in massive work and be consistent.
Now, the first thing you need to do to make money on Youtube is to create your YouTube channel, then choose a niche or topic you're going to be creating your video around.
This could be about anything as long as people are searching for it but make sure it's educative, entertaining, and teaches people something valuable.
Next, you need to do keyword research on what you want to create your video content around to see what's working and what's not.
For example, if you're in the health niches, you can type in a primary keyword like how to lose weight and YouTube will auto-suggest.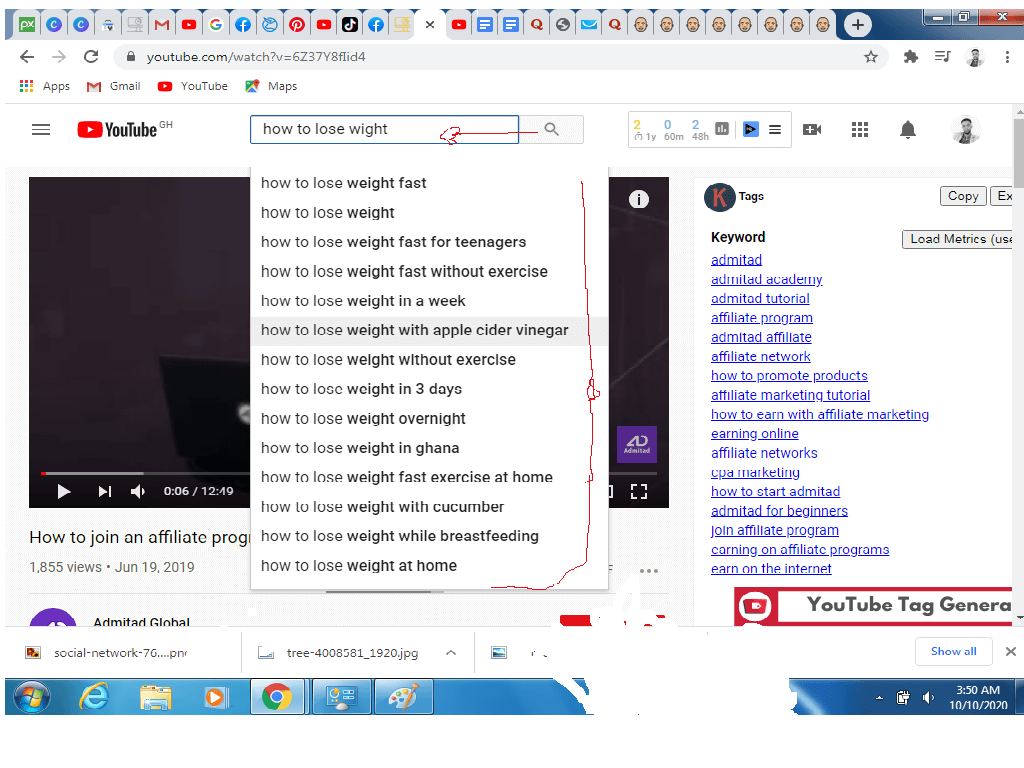 And you can then click on the keyword you want to create your video around and watch the top 5 videos to see what they're actually talking about and why people like those videos and then create something similar around that.
Finally, you need to continue creating more and more videos on a daily basis or basically 3 times a week to get more subscribers and as you reach 1000 subscribers and 4,000 watch hour watch time within the past 12 months, you can start monetizing your video with ads.
Dropshipping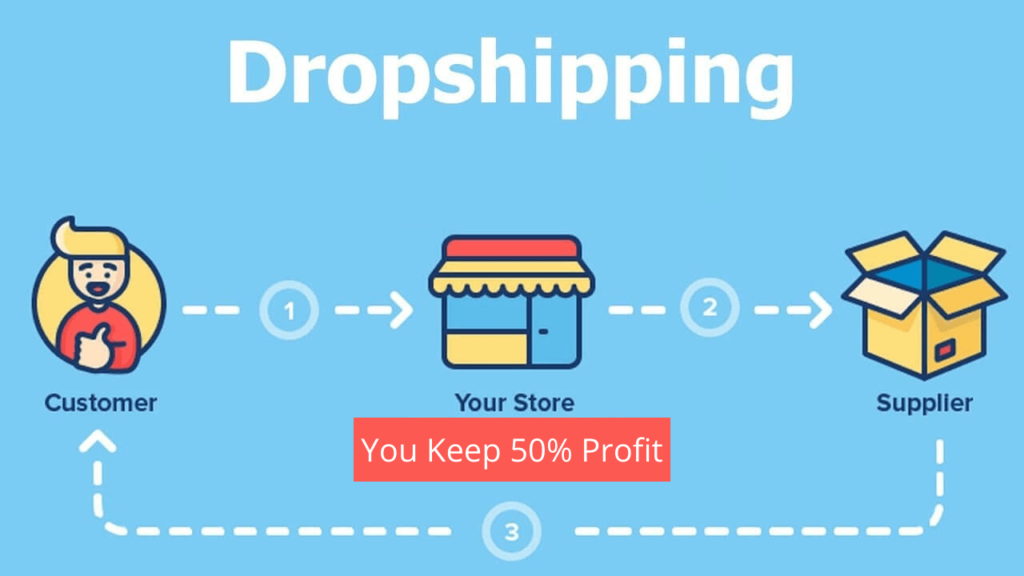 A dropshipping is one of the best online businesses and also the fastest way of making money online with little or no investment. Almost 20% – 30% of online retailers leverage the power of dropshipping, so it's proven to work.
The amazing thing about dropshipping is that you can absolutely sell any product in any niche or market.
So what's dropshipping and how does it work?
With dropshipping you set up an online store and work with a wholesaler but you don't keep the product including the sales process and once an order is received, you pass it to the merchant or vendor and he or she handles the billing, shipping, packaging, returns, etc. The merchant then pays you a percentage when the product is shipped to the customer.
The amazing thing about dropshipping someone else's product is that you don't have to go through the headache of creating your own product and dealing with customer service.
However, not all companies offer drop shipping but some of the well-known brands such as Amazon, AliExpress, etc, offer this service.
Buy And Invest In Bitcoin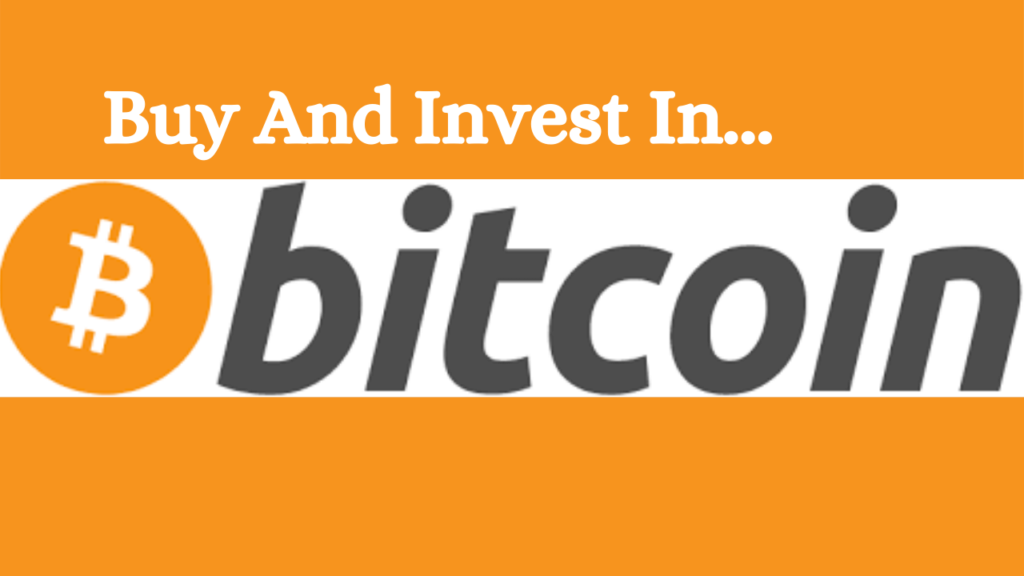 Bitcoin is the number one cryptocurrency in the world and has become popular nowadays and has been drawing the attention of many people all across the globe.
There are people from all walks of life who are making millions of dollars through bitcoin.
They're tons of people around the world who have become financially free simply by buying and investing in bitcoin irrespective of the effect of price fluctuations.
Also, the amazing thing about bitcoin is that you can convert it into physical cash or for shopping online. So it's a great asset to anyone.
So now, if you're ready and interested in making wealth with bitcoin, you need to follow these strategies that I'm about to share with you.
Here are different ways to grow or make money with bitcoin:
Invest In Bitcoin
Investing in bitcoin is one of the popular ways by which most people make money with bitcoin. The strategy top investors use to increase their income in bitcoin is that they buy bitcoin and wait until the price increases and they invest it.
You don't need to have millions of bitcoin in your account in order to invest in bitcoin, you can buy bitcoin with little capital and invest it and for the long run it will grow and you can reinvest it to earn a bigger profit.
If you're just starting out, I'll recommend you start with little money and if you earn enough you can invest more.
People you see earning or selling millions of dollars in bitcoin did so simply because in the years back they started buying bitcoin when the price of bitcoin was low and that's why they earn so much today.
In 2013 the price of bitcoin dropped like never before but in the middle of 2020, the price increased like a skyrocket.
Here some tops site to invest in Bitcoin:
Trading
Trading is another method of making money with bitcoin, however, it's very risky as compared to investing. If you're a newbie, trading is not for you unless you have some level of experience.
People who are successful traders spend years of learning before mastering their trading skillset, so don't just jump into trading but rather take the necessary step by educating yourself and master the process before getting into this market.
There're so many educational platforms available online that teach about how to trade bitcoin the right way so make sure you take the time to educate yourself.
Here is some top site to trade bitcoin:
Bitcoin Mining
Bitcoin mining can be defined as a way in which an online transaction is verified and added to a public ledger, which is popularly known as a blockchain.
Mining bitcoin won't make you a significant income but it might be a great way to start making a few dollars online which might eventually grow into a bigger income.
There's no risk involved when mining a bitcoin as compared to trading and investing, so if you're the type who doesn't want to risk your money then mining might be the best way for you.
Again there're tons of people out there who mine bitcoin daily and are making a few dollars so mining bitcoin is not bad at all.
Here are some top sites to mine your bitcoin:
Hashing24
CCG Mining
Scrypt Cube
Sell eBook Online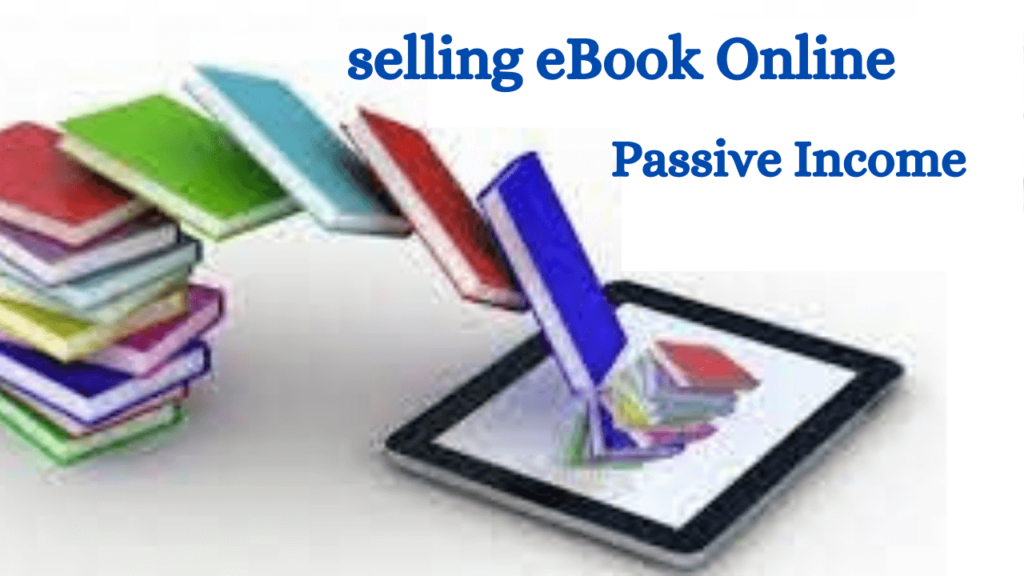 If you have knowledge in any field you can turn it into an ebook and sell it on Amazon Kindle Publishing. This process is called self-publishing.
However, you need to put in a lot of work into the writing in order to produce something valuable that people will find helpful, also you need to take time to edit, edit and edit, work on SEO and then create a beautiful cover for your eBook before uploading it on Amazon Kindle Publishing.
Now, after you get your eBook out there, you need to be patient and just focus on a little bit of marketing before you can turn it into a passive income.
Self-publishing is extremely popular today and if you're just getting into this field or already in, you need to take it seriously.
Sell Stock Photo Online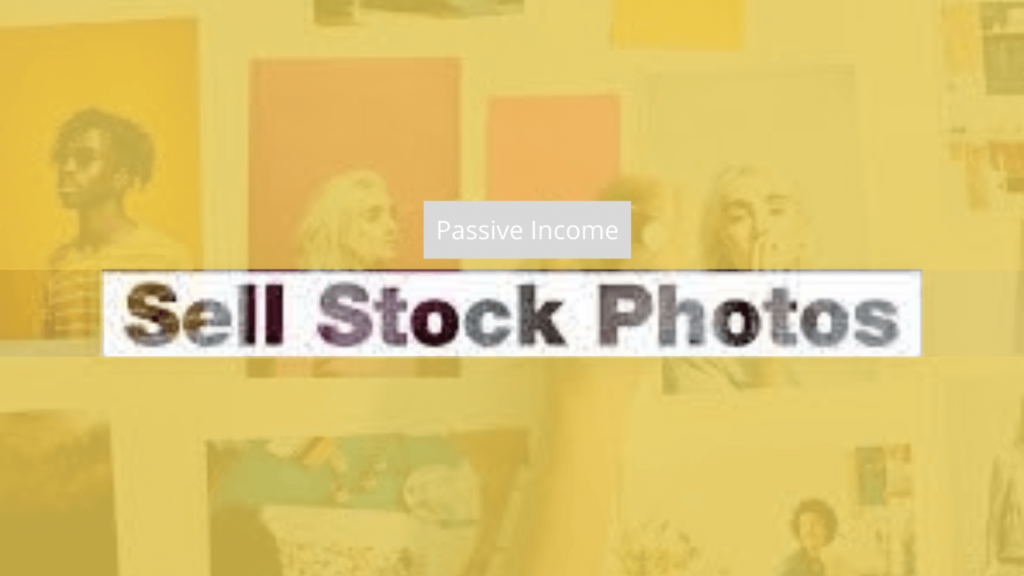 A lot of people especially bloggers don't have the time to take beautiful pictures for their blog posts or other stuff, so most of them head over to stock photo sites to get photos for their blog posts.
Now, if you're a photographer and you're passionate about taking beautiful pictures, you can upload those pictures you take to a stock photo site and anytime someone comes to those sites and purchases the photo, you get paid a commission.
Here are a few stock photos site sites to sell your photos:
Shutterstock
iStock Photo
Dreamtime
Getty Images
Fotolia and Adobe Stock
There are people who are making a decent income simply by uploading a stock photo, so it's profitable but you need to again approach this with a long-term mindset.
Above are the 5 sources to make passive income online but remember it requires a lot of work and patience, so just keep learning to develop your skillset.
(Pin This On Your Pinterest Board)

CONCLUSION!
Creating a passive stream of income with affiliate marketing is not an overnight journey, it requires massive work, consistency, and long-term dedication but once you get the process right it's absolutely possible to earn passive income through affiliate marketing.
Select one or two income streams and focus on it for a long term till you start making enough income from it before moving to another one.
If you have reached the end of this post BRAVO! Let me know your thoughts on this article and if I have missed something out or should add something to this post let me know in the comment as well.
If you need help with anything don't hesitate to let me know. I'm here to help you…. I would love to know what passive income source you'll love to start?