When everyone gets started online ask this question and If you are new to affiliate marketing or just getting started, there is no doubt that you would also want to know is being an affiliate worth it?
Yes, being an affiliate is worth it, you can promote a product you are passionate about and don't have to worry about customer service and earn as much money as you want as long as you know what you are doing.
Being an affiliate can give you the possibility to earn passive income online.
However, there is work involved, you have to learn the theory and then build a strong audience from which you can generate your desired income.
You also need to learn some skill sets to be able to dominate and that is, when you pick a niche or topic you should at least know something about it.
In order to be able to serve your customers with quality content that helps solve a specific problem or challenge, they are facing. 
Because the more helpful you are as an affiliate to your target audience the higher the chance of them buying what you promote.
And if you weren't making any money, then, you weren't sharing enough valuable information with people.
Being an affiliate is a work but it is still worth it, because there are no free lunches anywhere.
Affiliate marketing is a business model and as an affiliate, if you aren't treating it like one, you won't have any positive results.
You get what you put into it and will get what you don't put into it.
Now, there are many ways you can do affiliate marketing and be successful but it all depends on you.
Let's look at some way to do affiliate marketing:
Download our Affiliate marketing ebook for free to learn step-by-step how to build a 6-figure online business leveraging the power of affiliate marketing. DOWNLOAD HERE.
(Disclosure: This page contains affiliate links, meaning we receive a small commission if you decide to make a purchase through our links, which is no cost to you. This helps us to focus on delivering more content for you and others ) Thanks For Support!
Ways To Do Affiliate Marketing
There are many ways to do affiliate marketing below are some of the best ways you can do affiliate marketing and be successful.
Blogging
Blogging is a lucrative and best way to make money online with affiliate marketing, you can create your own personal blog and fill it with valuable content.
And inside those content on your blog, you can link it to affiliate products or services, and if your readers click on the link and purchase the product.
You get paid, which is termed as a commission.
However, you need to make sure in your posts, you are delivering value that helps solve problems you readers are struggling with
Because the more helpful you are with your content, the more likely people will click on your affiliate link and purchase what you are recommending.
For instance…
Imagine you just read a blog post about "how to prepare a salad" after reading you were like wow! I would recommend it to others.
Yes, that's how your readers will also feel when you write a perfect blog post that delivers value to them.
You should also make sure all your posts are user intent.
What do I mean by users-intent…?
I mean you should create content that people are looking for.
And how do you do that…?
You simply do keyword research to find out what phrase and term people are typing into search engines (Google) when looking for the same product you are an affiliate for in the niche you are in.
And as you find those key phrases, what you need to do next is to create content exactly around those keywords.
Why?
In order to attract the right kind of customer or audience who may be interested and more likely to purchase what you are promoting as an affiliate.
PRO TIPS:
Focus on ' how-to', 'tutorial', 'guide' and 'review' blog posts and then put your affiliate links in the post.
When you are writing a review about a product, always write genuine, valuable, and high-quality reviews and talk about both the good and bad side of the product.
Why?
Doing that, will make your readers feel more comfortable with you, trust you, and decide to just buy from you simply because you are being honest.
Now to run
Now, to make all this work successfully, you need to have your own personal website.
Having a website or a blog as an affiliate marketer is a must if you want to run a successful affiliate marketing business.
Bluehost is what I would recommend for you if you want to build your own blog or a website for your business.
You start your website with Bluehost Here under 30 minutes.
Why Bluhost…?
Bluehost is the number one hosting company out there, it's fast and secure and very affordable. 
They have the best Cpanel and with just a click of a button you can get your website up and running.
Here is the Link to Bluehost again.
( I'm an affiliate to Bluehost, meaning if you go through my links I'll receive a small commission which is no additional cost to you but help me to focus on delivery more content for you and others) Thanks For Support!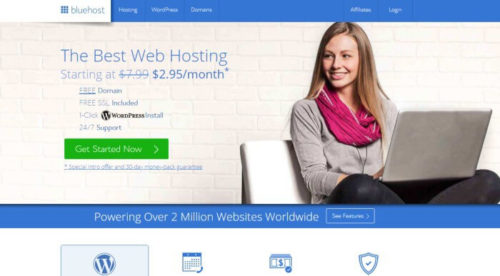 Social Media
Social media marketing is also another great way to market your product and still be successful, however, every social media has its own marketing strategy.
Therefore, you need to learn each of them and know how the platform works before you can dominate.
You can create an account with social media such as (Facebook, LinkedIn) and join a group related to your niche.
And start creating helpful posts( tips and guides) to engage with your target audience and share your affiliate link with them.
With (Instagram) you can create posts or stories with hashtags and reach a large number of audiences.
YouTube Videos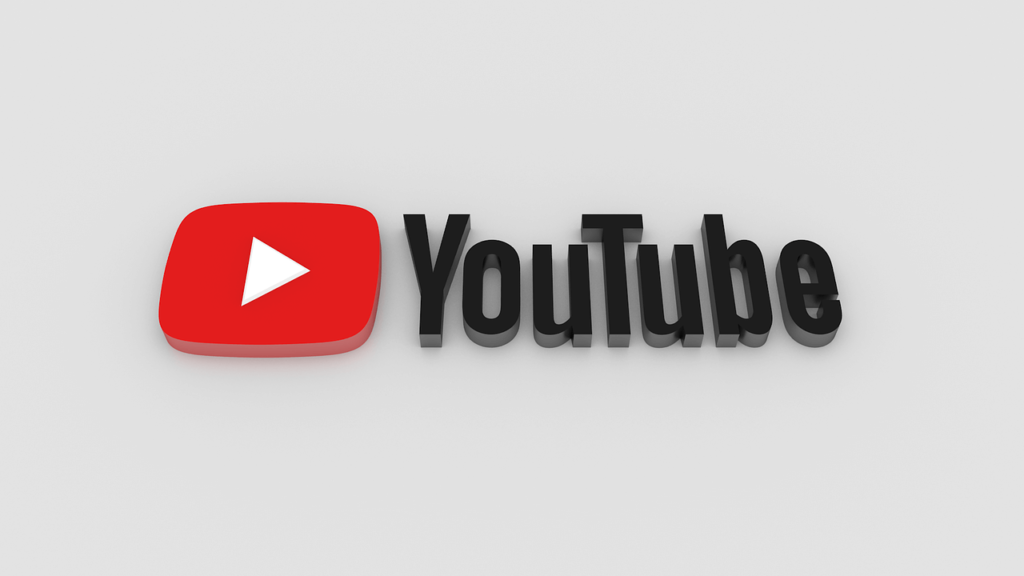 Youtube is the second largest search engine apart from Google and it's owned by Google as well.
YouTube gets over hundred of thousands of video views.
You can create your own YouTube channel based on a specific niche or topic you are interested in and post helpful video content to your channel on a daily basis.
And on each of your videos you can put your affiliate link to a product or service you are promoting in the description box.
Or if you are reviewing a product, you can leave a link to that product you are reviewing in the description box as well.
And if your viewers or subscribers click on the link and buy what you're recommending you make money.
One thing about YouTube is that you can also monetize your videos with ads and make a decent income along with your affiliate product.
Video marketing is booming nowadays and you should harness the power of it as soon as you can.
BONUS TIPS: Do both YouTube and Blogging.
Paid Advertisement
This type of marketing requires an up front investment and the early you get into it the immediate result you will see.
However, it is not guaranteed that you will earn so much to cover your advertisement cost.
You need to learn how to do this effectively or else you will lose big time money.
To be successful with paid ads, you need to enroll in a course to learn how to do it effectively or right.
Or you can search someone on YouTube who is successful at doing paid ads and learn from them.
However, paid ads are the fastest ways to grow your affiliate marketing business and make quick commission but take your time to learn it.
Caution…
One thing about paid ads is that you won't be able to send people to a direct affiliate link and you need to set up a landing page to capture people's email addresses.
And then market your product to them through an autoresponder when they are in your email list.
But what then is an autoresponder…?
Great question, an autoresponder is a sequence of email you set up or write, which is automatically sent to people who opt-in into your email list.
Now, let's take a look at affiliate marketing meaning and how to become an affiliate.
Download our Affiliate marketing ebook for free to learn step-by-step how to build a 6-figure online business leveraging the power of affiliate marketing. DOWNLOAD HERE.
Affiliate Marketing Meaning
Affiliate marketing is based on promoting other people's products and services and sharing the revenue.
However, to make this successful, three parties has to be involved and these are
The advertisers (product creator)
The publisher (you the affiliate)
The consumers (buyers, customers or traffic)
Let's look at each of these individual parties and see what role each of them plays in affiliate marketing.
The advertisers – They are the companies, peoples or businesses that create the product and services and offer an affiliate program.
The publisher – The publisher can be an individual or a company whose aid is to join companies that have a product or services and promote it to his followers.
The consumer – The consumer can be considered to be the audience, traffic, or customers that get exposure to the advertiser's product and purchase it from a publisher.
[READ NEXT]… Does Affiliate Marketing Really Work? | What You Need To Know
How to do Affiliate Marketing?
The simplest way to do affiliate marketing is to first find a product you believe in and it's congruent or related to your niche.
And after you find that amazing product of your choice, the next thing you need to do is to join their affiliate program and you will be given a unique link which you will promote.
And you can promote this link ( which is the product)  by writing an article on your blog and place the affiliate link in your article which we already cover early on in this post.
And when your visitors (readers) click on the link in your article and purchase the product through your link, then you will get a commission.
Best Affiliate Marketing Programs
There are many affiliate programs in the marketplace, there are really good ones and bad ones, the best (good) ones are the ones that offer flexible products and good commission opportunities.
Here is a list of some best affiliate programs to join:
Amazon Associate
Amazon affiliate program is one of the most popular affiliate programs out there, they have been in the system for so many years, with over 12 million products.
They have every kind of product you want to promote.
But one thing about them is that they pay a low commission to affiliates, you can expect to earn 8-10% of the sale amount which is not exciting at all.
CJ Affiliate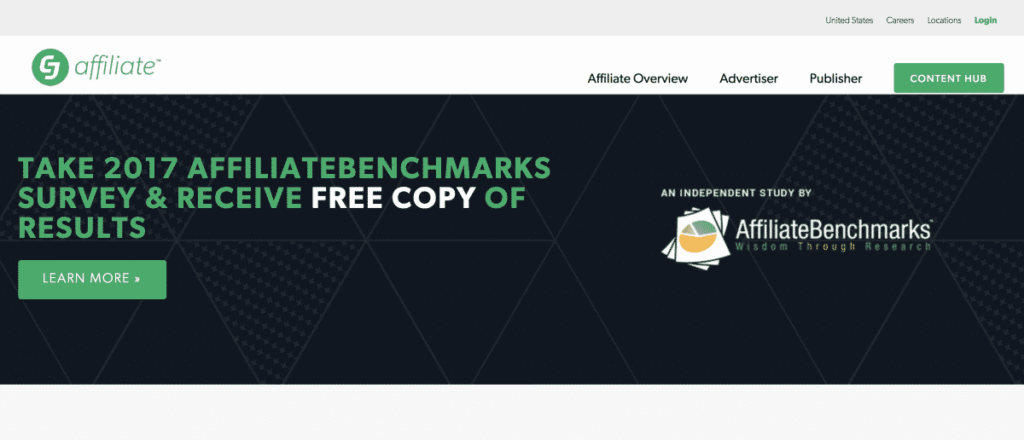 CJ Affiliate has many merchants form various niches with each company having their own commission they paid to affiliates.
You can select the company you want to work with and then send an affiliate request and if the merchant approves, you can start promoting their program.
However, before you get approved, you need to have a good amount of traffic.
ShareAsale
ShareAsale is another great affiliate program with over a thousands of products and allows you to earn money by promoting products from various merchants.
ShareAsale has been in business for two decades and has over 40 categories of a merchant to choose from.
ClickBank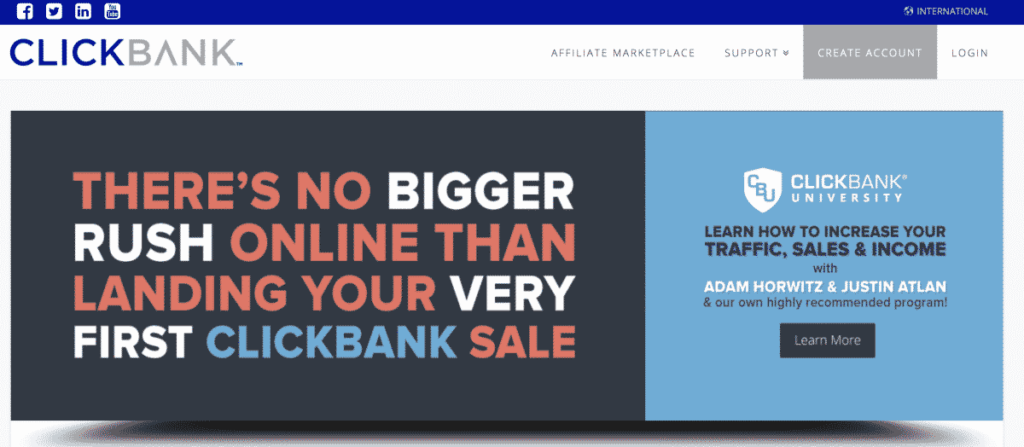 ClickBank is the best marketplace for digital products with 6 million products in over 20 categories.
It is the popular choice for most affiliate marketers because they offer a high commission from 75-100% to affiliates.
They also have tons of recurring products which means recurring income for you month after month to increase your income.
Fiverr Affiliate Program
Fiverr is one of the biggest marketplaces in the world when it comes to digital services. Fiverr has over 11 million users in 190 countries.
They pay a very good commission to affiliates. You'll make $150 in commission, 30% for Fiverr lean, and 30% for CO transaction, There is no referral limit.
Benefit Of Joining Affiliate Programs
Joining affiliate programs can allow you to get access to different affiliate products, services, and software, etc, without having to buy your own product or having to apply for each company individually.
Joining affiliate program can allow you to make money and there is no cost of joining any of them.
However, it all depends on what product you are looking to promote and what company you want to work with.
Many companies offer an affiliate program to sell their product and you being an affiliate want to increase your income by joining their program.
How To Start Affiliate Marketing
Everyone can become an affiliate marketer just by joining affiliate programs and start promoting their affiliate links.
But to succeed in affiliate marketing, you need to follow a proven step-by-step in order to get your desired goals.
Here are the steps to become an affiliate:
1. Choose A Niche
Choosing a niche is the hardest part for most people when starting their own affiliate marketing business.
To choose your niche, you need to ask yourself this few questions:
What am I passionate about? It is often said without passion any rational human being will quit, In reality, the things you are passionate about are the things you are knowledgeable about which will help you, in the long run, to be able to create valuable content.
Is this topic big or good enough? You need to find out if there is enough topic available to create more content around, if there is none, you are going to really struggle with SEO and not be able to stand as an authority figure in your niche.
Is the niche over saturated? You need to also look whether there's enough chance for you as an affiliate to succeed in this niche? Before jumping into it to compete with other affiliates who have been around for a year. If you find out the competition is high, maybe give another niche a try to see what works.
Is there money to be made in this niche? People often said, do what you are passionate about and the money will follow after but that statement is sometimes not valid. At least as an affiliate, you need to be paid for your effort, so be sure to check if the topic you are interested in has the potential to make you some money.
However, choosing a niche you are passionate about or interested in is what is going to help you focus on your business and provide helpful content.
It's important you check if you can make the most money out of a niche you are in, so let's look at some evergreen niche that you can make a lot of money from.
But first, let's look at what is an evergreen niche…?
Evergreen niches are niches (topics) that are in high demand in a marketplace and people are constantly in need of and never get tired of them.
Example of evergreen niches:
Health – People around the world are always looking for ways to be fit and improve their health.
Wealth – We all need money to solve our financial situation, meaning people are constantly looking for ways to make more money.
Relationship – We are all human beings and sometimes we make mistakes, and in one way or the other we are looking for ways and advice to improve or repair damage made in our marriage or friendship…etc.
Above are the evergreen niches and if you have the knowledge or a product that can help people benefit in one of these areas, you can build a business around them.
And make a very decent income just by helping people achieve their goals in one of those niches.
2. Pick A Product
When picking a product to promote, you should focus on recurring affiliate programs, this means that you get paid a commission month to month for selling the product once.
With recurring programs, you will only do the work once and the money will start coming without you doing any actual work again.
In my opinion, I believe recurring or residual programs are far better than one-time commission programs.
Picking recurring income programs is good when trying to make a living off affiliate marketing and eliminate your 9 to 5 job.
To find recurring affiliate programs just Google ( your niche + recurring affiliate programs ), and I believe you will discover some good ones to join.
Here Some Best Recurring Affiliate Program Of Email Marketing:
| | |
| --- | --- |
| RECURRING PROGRAMS | RECURRING INCOME % |
| Getresponse Affiliate program | 33% Recurring Income |
| Aweber Affiliate Programs | 30% Recurring Income |
| LeadPage Affiliate Programs | 30% Recurring Income |
| SendLane Affiliate Program | 30% Recurring Income |
| Benchmark Affiliate Program 25% | 25% Recurring Income |
3. Pick A Traffic Source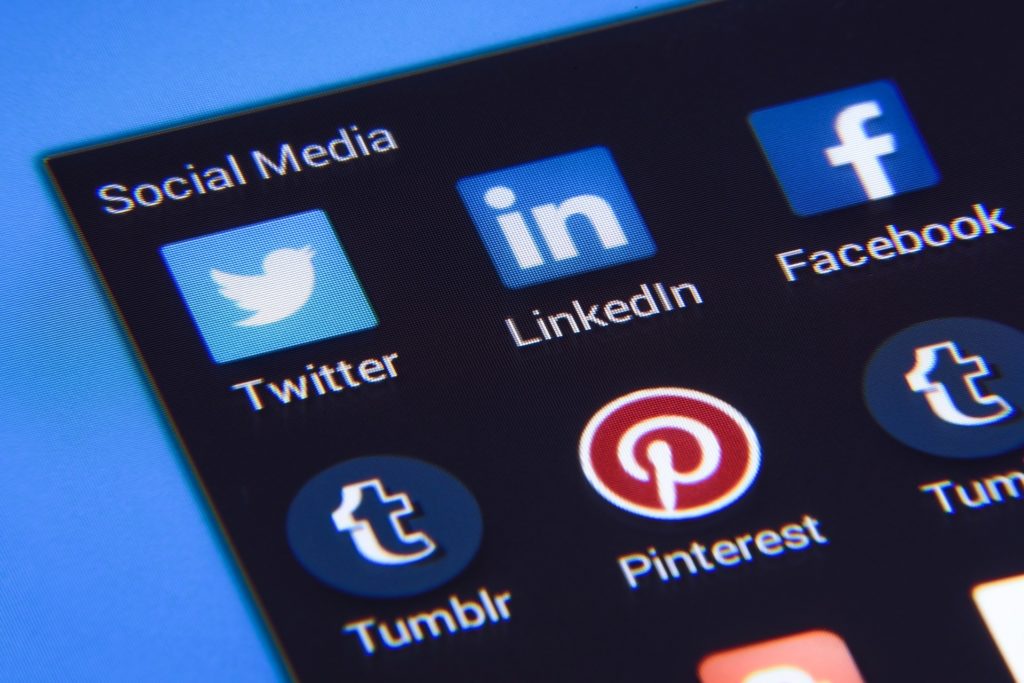 As you have your product ready, you need to pick a traffic strategy to send eyeball (traffic) to your product.
There are some many traffic sources online such as,
Social media marketing
Email marketing
Forum marketing
Blogging
The main one you should probably start with is search engines (blogging and YouTube) but over time, you can diversify to different strategies.
Never rely on one single traffic source but when you are first getting started, you should only focus on one strategy for a long period of time and master it before moving to another one.
4. Build An Email List
The big mistake I see most people make in affiliate marketing is sending people from content or traffic sources directly to affiliate links without first capturing the visitors email address.
It is reported that people see an offer 7-times before making their mind to buy and even for some they don't buy at all, so sending people to a direct link is not a good idea.
And again, people are normally skeptical when it comes to buying stuff online.
So the best thing is to first capture their email address and follow-up with them through an autoresponder to build trust with them.
So how do you build this TRUST…?
You first get them into your email list by giving them freebies ( something of value for free ) in exchange for their email address and then continue serving them with valuable content.
And this valuable content can be in the form of ( written content, video, PDF download, etc.) on a daily basis. 
And it has to solve a specific pain they are having challenges with.
And as you continue helping them with those content, they will begin to Know, Like, and Trust you and even see you as an expert.
And now, as they TRUST and start seeing you as an expert they will also TRUST anything you recommend to them and will be willing to purchase from you.
And for some, because you have helped them enough to reach their goals, they will just want to appreciate you back, by buying from you.
Now, to run this successful you are going to need a couple of tools such as ( LeadPage, Getresponse, AWeber, ConvertKit..etc).
But the one I'll recommend for you is Getreposse.
Why…?
Getresponse is the world's greatest email software built with both landing pages to capture your visitor's email address and an effective autoresponder to deliver value and sell your product.
Getresponse also offers webinar hosting and many other effective marketing tools.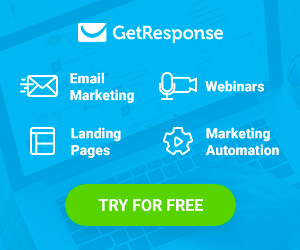 You can sign up with Getreponser Here for free(30-days free trial)
( I'm an affiliate to Getresponse, meaning if you go through my link I'll receive a small commission which is no additional cost to you but help me to focus on delivery more helpful content for you and others)
Here is the Link To Getresponse again.
PRO TIPS:
Focus On Making Your Website Mobile Friendly
Almost everyone puts their focus on desktop traffic and ignores phone traffic. But in the past years things have changed dramatically.
It's reported that 63% of people use phones to research the internet rather than using a desktop or laptop computer.
Meaning phones have become the primary internet tool for many people.
So when trying to apply strategies and techniques you should focus on making your website mobile-friendly for those that use their phone to access the internet.
Doing so can help you reach a high volume of audiences and drive a ton of traffic to your site and get more clicks to your affiliate links which will result in more sales and more revenue for your business.
Stay Current
To be able to beat all your competitors and increase your income, it is important you know the current marketing strategies and seasonal trends and stay ahead of others.
Focus On Topic Rather Than Keyword
You should focus on a topic related to your niche and try as much as you can to be helpful to your audience.
Rather than just picking random keywords and not providing any value to the marketplace and to your audience.
Those are the steps to become an affiliate, but I'm sure you would also want to know how can I become a successful affiliate marketer, so let's dive into that below.
How To Succeed As An Affiliate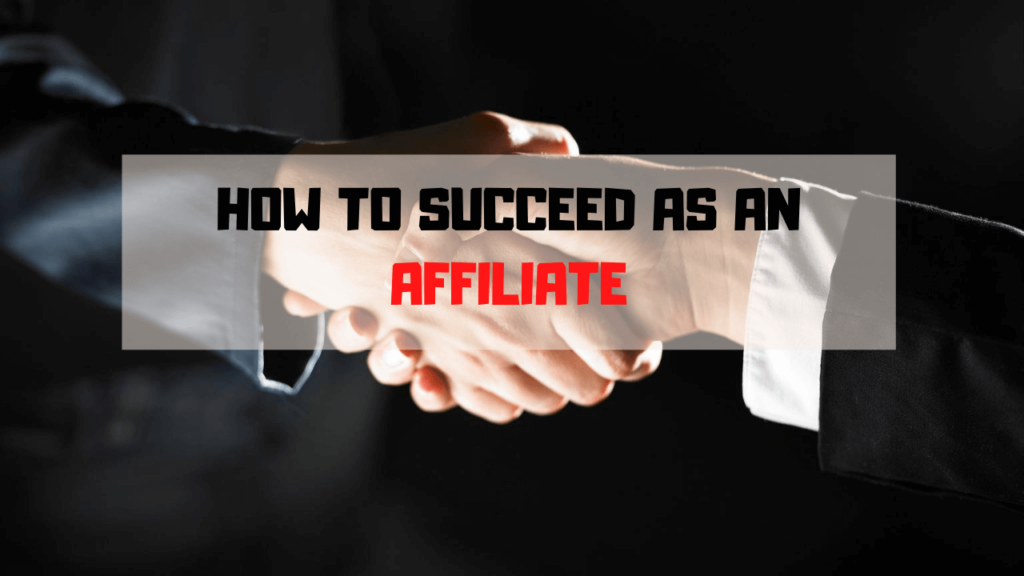 To succeed as an affiliate, there are some really important things you need to consider and focus on.
Here are what to consider to succeed in affiliate marketing:
Produce Quality Content
Online content is king and as an affiliate, your success depends on the amount of time you spend creating and distributing valuable, relevant, and consistent content for your readers.
The more your readers are impressed by your content, the better the chance of them leaving their contact details ( email address).
Which can help you enhance your brand awareness and increase your profit by marketing different products to them over and over again leveraging the power of email marketing.
What is email marketing then…?
Email marketing is a process of sending or communicating with your prospect or customers via email for the purposes of advertising or selling a product until they make a decision to purchase.
Promote Quality Product
You should focus on promoting products that are good and will add value to your customer's lives.
Why?
Business is about helping people and if your business doesn't help people then you don't have a business.
Failure to do that and not promoting a product that will meet the needs of a customer will make that customer lose trust in you.
Which will cost you not to be able to build the Know, Like, Trust factor with them to profit from them in the future by selling more extra products to them.
Commission Level
Not all affiliate programs pay a good earning percentage, so it's very important to partner with a program which pays a good commission between 40-50% to be able to cover all your costs.
Partner With Recurring Program
If you can remember, I've stated this earlier on in this post.
Choosing a recurring affiliate program is one of the best things you should focus on as an affiliate if you want to profit.
Why?
The recurring program pays you a monthly recurring commission for selling their product just once, meaning you don't have to do anything but you still get paid.
Know Your Target Audience
This is important…
If you are going to succeed as an affiliate, it's very important you know who your target audiences are and where they hang out on the internet.
To be able to target them and get the most out of them.
If you don't know who your audiences are and you are just marketing your product to anyone on the internet, You are going to really struggle.
For example, you can't sell dog food to a cat owner, they are not going to buy, so know who your audiences are and market to them only.
Commit To Learning
Knowledge is power and before you think of starting an affiliate marketing business, you need to at least learn the basic knowledge of this business model before taking any further steps.
So how do you do that…?
You do this by simply learning from those who are already successful with what you want to do or you are doing.
So how do you learn from them…?
You simply subscribe to their email list, follow their blog and Youtube channel, and learn exactly what they are doing to get inspiration and do the opposite (don't copy them).
If you can afford it, you can enroll in their course and learn their method step by step.
Your success depends on the amount of knowledge you know about what you are doing, so commit to learning everything you can so you can start right.
Patience
Don't get caught up with shiny object syndrome, whereby you are jumping from one program to another.
Becoming successful in affiliate marketing takes time ( it's a delay gratification) so be patient, focus on one thing and take massive action.
Download our Affiliate marketing ebook for free to learn step-by-step how to build a 6-figure online business leveraging the power of affiliate marketing. DOWNLOAD HERE.
How To Increase Your Affiliate Income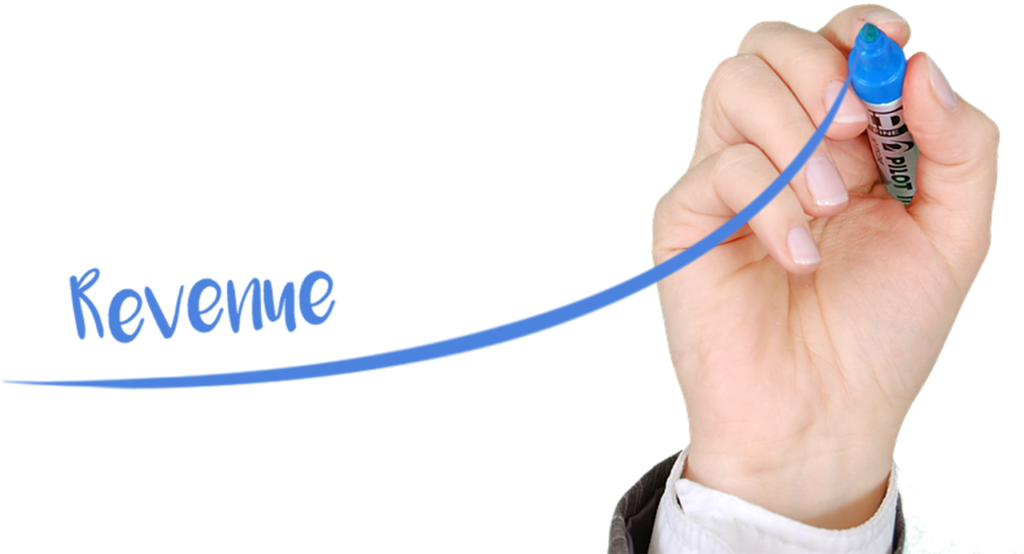 Joining affiliate programs is easy and free but to increase your affiliate income is going to be difficult if you don't apply and use strategic methods to attract target traffic.
Let's look at some way in which you can increase your affiliate income:
1. Improve Your SEO
If your goal is to earn $1,000 per month, it is obvious that you need more sales to reach that goal.
Which implies that you need to have more target traffic.
If you can work on search engine optimization (SEO), you can get more unique visitors to your site and product which might turn to big sales for you.
Search engine traffic is high-quality traffic, and people that search engine results send to your site are always looking for a product and solution to their problem.
So, the best way to get the most out of this is to optimize your content for SEO which can really help you get in front of target people.
2. Produce MORE Helpful Content
For instance, if you are creating 10 blog posts or YouTube videos a month, double it and make it 20 or even 30. Just be consistent in posting content.
3. Build An Audience
The road to success and increasing your income is to build an audience that knows, likes, and trusts your recommendations. I can stress on this enough.
This is far the most important part you should focus on.
So how do you build this audience…?
You can build an audience by simply producing valuable, genuine, high-quality and USEFUL content that people are looking for.
And the more useful content produce, the more people are going to feel connected to you, and follow either your blog or YouTube channel and become loyal fans of you.
Which platform to build an audience on…?
Basically, owning your own personal website is the best as an affiliate but if you don't have a website you can use YouTube.
Those who have their own website along with a YouTube channel own a plus.
4. Engage More With Your Audience
– Take some time out of your day and reply to all those who comment on your post, people feel excited when you take your time and reply back to them.
– Follow other people that follow you and build a relationship with them.
– Tell a story about your success journey and what you did to be where you are today, people love to hear those stories and use it to motivate themselves.
– Share a personal experience about challenges you face and how you were able to overcome them.
5. Trust Sell
Your website is the entrance to your business, make sure it looks simple and easy to navigate.
And then pick a product you believe in or have used yourself and write a genuine and honest review about it, including the good and bad side about the product and drop your affiliate link in the review post.
Download our Affiliate marketing ebook for free to learn step-by-step how to build a 6-figure online business leveraging the power of affiliate marketing. DOWNLOAD HERE.
6 Mistake To Avoid As An 'Affiliate'
Mistake are inevitable and every successful entrepreneur has all encounter many mistake in one way or the way in their journey.
However, mistakes are part of success, we learn, grow and become better from our past mistakes but that does not mean you should continue doing the same mistake over and over again.
Here are some affiliate marketing mistakes to avoid and solution:
Over Monetization – Filling your site with affiliate ads, links, banners, irrelevant images, pop-ups… etc, is a very bad user experience.
If visitors can't even consume your content or get what they came to the site for, and for that, they will bounce back.
And that will be a signal to Google that your site or content isn't helpful and it will go against you.
Solution…?
Don't over monetize your site, focus on one monetization strategy at a time, and just focus on helping you readers (visitors) as much as you can.
In the world of Steve Jobs…( " You will get all you want in life if you help enough people get what they want" ).
Shiny Object Syndrome – People are easily turned on to promote everything and any program they came across with on the internet.
And never really focus on none of them effectively and at the end, they end up not making any money with each of them.
Solution…?
Focus on promoting one product until you are making enough income from it before moving to different ones.
Ignoring Content Marketing – Online you don't get to be that $10,000 business owner without first doing the necessary work and online that work is content marketing.
People think they can just throw their affiliate links randomly to their site or social media and make money without providing any helpful information.
Solution…?
The more helpful you are with your content, the higher the chance of people clicking on your affiliate link and purchasing what you are recommending ( it is a win-win for both sides).
So content has to come first before anything, not even your affiliate products.
Trying To Master Every Marketing Strategy – Affiliate marketing is not a marathon it's a sprint and it takes time to build strong momentum.
Trying to master every affiliate marketing strategy is going to leave you in a desperate, overwhelmed, and confused mode and not be able to take the actual action to move your business forward.
Solution…?
Focus on learning one strategy method and go all in until you start seeing result before switching to a different one.
Not Willing To Learn Marketing – Because a lot of people lack knowledge in marketing, they turn to the market to everyone they come across with on the internet.
Without even knowing if that person is a target or potential customer who may be likely or interested in their product.
For example, you can't sell cat food to a dog owner who is looking for dog food to buy.
Solution…?
Like the saying goes… ' If you are marketing to everybody, you are marketing to nobody.
So, learn marketing and if you can afford, enroll in a course that teaches about how to market and affiliate marketing, to learn a skill set.
[READ NEXT]… Is Affiliate Marketing Worth The Effort | The whole Truth
AFFILIATE MARKETING FAQ
Is Affiliate Marketing Easy? Affiliate may sound as very easy for many people as it is said to be the quick and best way to make money online, however, it is not as easy as it may sound, there is a lot of work involved and if you are not willing to put in the work you are not going to see any result.
Can You Get Rich With Affiliate Marketing? Yes, you can get rich with affiliate marketing if you promote high ticket items or offers and drive a massive amount of target traffic to that offer at the right time. There are well-known people who are making very decent income doing affiliate marketing and some are even making a full-time income.
Are Affiliate Programs Legit? Yes, affiliate programs are legit, there are many legitimate affiliate programs out there and there are bad one as well. You need to put in some time and effort to choose the right one, all legit affiliate programs are always free to join.
Remember, to succeed you need to pick a program that has quality products or services and choose a method to promote the program to your target audience that works best for you.
CONCLUSION!
Affiliate marketing is like any type of business out there, and if you treat it like one it can filthy make you rich.
Being an affiliate can give you the possibility to make as much money as you can think of, if you approach it with the right mindset and take massive action on a daily basis.
Which will eventually put you in a position of earning a sustainable passive income.
The Key here is to ( serve your customers as best as you can)
If you have reached the end of this post, BRAVO! Let us know what you think in the comment below.
And if you have any questions or anything, please don't hesitate to let us know as well… We are here to help you!!!
Don't forget to share…
Do You Want To Learn Step-By-Step How To Build A 6-Figure Online Business With Affiliate Marketing From Scratch?… Click Here To Join Now.
Download Our Ebook for FREE and learn step-by-step How To Build A 6-figure Business Leveraging The Power Of Affiliate Marketing
[Retired Influencer.com is dedicated to making money online with affiliate marketing, so please do come back to read more of our post on affiliate marketing and how to to become successful online]
Happy To Hear Your Success Story Soon!
BRIGHT KERSH (Retired Influencer)