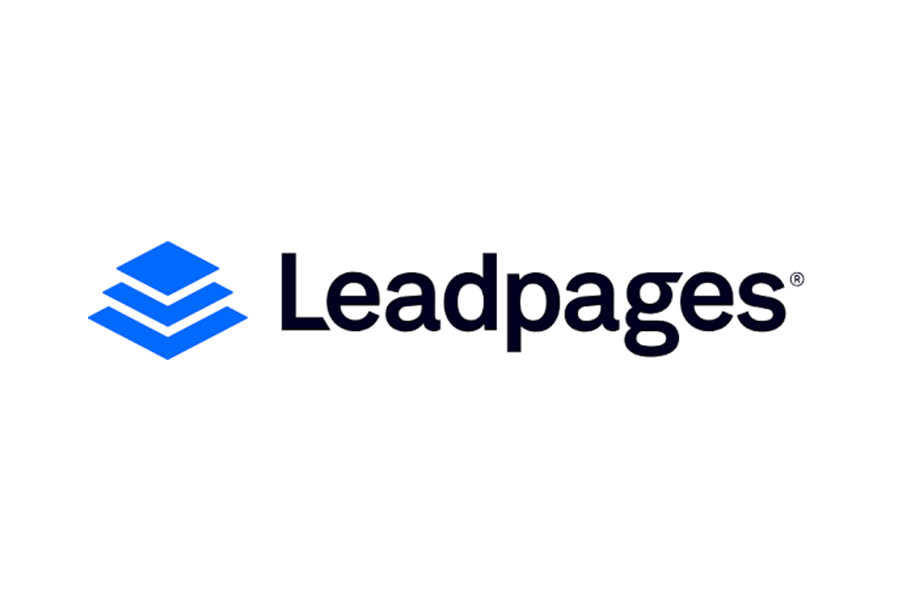 LeadPage is one of the coolest software out there to grow your online business. In this post, I will be sharing with you my honest review of this software after using it fr years.
With that being said let's dive in…
There have been incredible innovations in the marketing industry over the years. 
Yet still the process of creating effective opt-in landing pages and popups to generate new leads is crucial for marketers to make an online business thrive. 
Any online business must put in the effort to grow online. Having a website on the internet simply isn't enough. So, creating high-quality and high-converting landing pages is key to success.
However, for the less tech-savvy marketers, crafting a landing page from scratch is a difficult feat, and in many situations, not an option.
And even the advanced entrepreneurs may not have the budget or time to spare carefully crafting their ideal landing pages for their website.
That's where software like Leadpages come in to help the everyday online business owner or entrepreneur.
The platform allows marketers to create landing pages and popups with ease and comes with a huge variety of features to help build an online business.
Leadpages is undoubtedly the market leader in this field and is the most popular among marketers. If you already run an online business, you'd likely have at least heard of the platform.
But just because Leadpages is the most popular landing page creator, it doesn't mean it's always the best choice for you and your business.
If you're looking for an honest, non-sugar-coated Leadpages review, keep reading. 
We're here to cover Leadpages' features, integrations, pricing, and so much more so you can discover whether the platform is right for you.
1. What is Leadpages?
At Leadpages, we create elegant landing page software, website builder, and lead generation tools that help businesses grow by collecting more leads and driving more sales. Our conversion platform offers multiple ways to engage potential customers, and our full suite of tools enables sign-ups via drag-and-drop website builder, unlimited landing pages, pop-up forms, email trigger links, and SMS opt-in texts.
Product Details
Leadpages is the industry's #1 landing page builder with over 46,000 paying customers. With Leadpages, you choose from a gallery of high-converting templates specific to your industry, then customize them with an intuitive drag-and-drop builder to make them your own.
Publish unlimited landing pages to unlimited domains you own and get as much traffic as you can without paying extra for your success. Great support, coaching, and community included. Leadpages starts at $25 per month.
Leadpages Pricing Overview
Leadpages pricing starts at $19.00 per month. There is not a free version of Leadpages. Leadpages does offer a free trial. See additional pricing details for Leadpages below.
Starting Price
4 tiers of pricing. Annual plans save 38% compared to monthly plans.
Free Trial
Platform
Installed – Mac
Cloud, SaaS, Web
Installed – Windows
Mobile – iOS Native
Mobile – Android Native
Training
In Person
Live Online
Webinars
Documentation
Support
Leadpages Features
A/B Testing
Analytics
Drag & Drop
Form Creation
Real-Time Editing
Responsive
SEO Management
Templates
"The best landing page builder on the planet"
What i like best?
It is absolutely clean, beautiful and easy to use (if you are not working with WordPress). I like the drag and drop feature and how fast you can update your pages. I use it with WordPress but it took some time to get used to with that.
They've recently added a top bar feature so make announcements on any page and you can integrate the pages with 3rd party apps like MailChimp! Lead generation is simple and you can redirect users after signing up to any page you like.
The way you use their software is only limited by your creativity and imagination. I use it not only as a landing page but I host my entire site on it as well!
What I dislike?
The new drag and drop builder can get problem if you're building a big page like a sales page. This can often mean typing directly into the page lags and creates unwanted spelling mistakes by missing letters etc. This is my only main gripe with the platform.
Conclusion!
I've used Leadpages since the earlier days and I have to say, I have NEVER had a bad experience. They are constantly updating and adding features, and best of all, the customer service is outstanding. I am on a pro-level subscription and have access to chat support.
Every time I have reached out my expectations are exceeded. In fact, Leadpages support will often go out of their way to find answers for you based on how Leadpages interacts with other services – and in one instance, the support agent even helped with an integration in ActiveCampaign that they could have easily told me to just get in touch with them instead.
I love knowing that support is only a click away and that I never feel like I'm taking too much time or asking too many questions.
The tool itself is intuitive and easy to use.