ENTREPRENEUR RESOURCES
Here's a List Of Some Killer Online Resources for entrepreneurs who want to start a successful internet business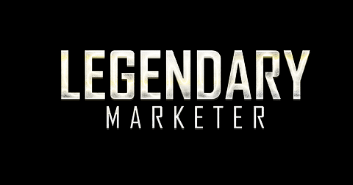 LEGENDARY MARKETER
Become A Digital Entrepreneur
Right now, this is my #1 recommended online digital marketing system. If you want to learn how to grow digital business online, then this is going to be your best bet. This company is built with you in mind. If you've ever wanted to create a business around your passion, this company shows you how to do it with digital marketing. Legendary Marketer really stands out for a couple of different reasons. #1, they have coaches that work directly with you and help you along with your success.
#2, they have a sales team close your leads and sales FOR YOU,. You don't need to do the follow-up, all is done for you! This is a huge and amazing part is they do all the selling for you
. #3, They are set up for high ticket commissions… No more small paychecks. There's much more including all their ongoing training that will teach you how to build a professional brand online and market like the top earners… I definitely recommend it no matter where you're in you're business.
EASY1UP/ DISCOVER THE POWER OF ONE
This is where I got my start in making money online. They take you by the hand and teach you how to build your own brand online by providing value into the marketplace, they give you professional training and strategy tip on how to market like top earner, so you can start marketing like a 6-figure earner right away.
Easy1Up is all about empowering entrepreneurs LIKE YOU, how to 1up their competition by continuing to learn and develop new strategies. So what they have done is, they've put together five different courses that are already making an impact on people around the world. These courses offer many hours of training to keep you up to date on some of the latest trends in the market. I definitely recommend it if you don't have your own personal business online right now cause here you get to keep every sale you made no third party involves.
EMAIL AUTORESPONDER
One thing I like about Getresponse is they have a landing page service built-in. This is really cool because now you have the option to capture your leads and store them with one service.
Not like first paying for an expensive site like clickfunnel but now you have all built-in one place. Another thing I like about them is they use smart email marketing.
Here's what I mean. You can set up your campaigns to do certain things based on specific actions your subscribers take. Very powerful. This is now the email service I use and I'm loving it! and now most top earners you see on stages are all using this.
Blog Setup
Hostgator: I recommend using Hostgator not only for getting a domain but also for hosting as well. I've used them for years and still use them and my experience with them has been great. They've always provided me with amazing customer service but due to some reason, I switch to BlueHost.
Bluehost: is perfect for newbies and has 24/7 customer service. They are fully integrated with one another and Bluehost makes blog setup process easy. All of my websites are hosted on Hostgator.  Hosting starts at $3.95/month.  Easy to use, 1-click automatic WordPress installation, and amazing customer support.
Divi Theme: Ahhh yes!! The Divi theme by Elegant themes in all it's glory. This is one of the most beautiful, diverse, functional themes on the market today. I've used the Divi theme before and I currently use it on one of my sites at the time of writing this. It is said to be perhaps one of the best themes to ever hit the marketplace. One of the best features I like about this theme is its visual effects with photos and videos. You'll see what mean!
Thrive Themes: This is currently the theme that most top earners are using today. The reason I recommend starting with a thrive theme is for a couple of reasons: One – It's made for conversions. This is great for internet marketers. And Two – It has a landing page feature that works really well. I wanting something where I could create unlimited capture pages using WordPress. Sort of like Optimizepress. It's no Clickfunnels, but it works great!
Autoresponders & Capture Pages
Optimepress: This is both a WordPress theme and a plugin that has been around for a while, but it still works great. I know most top marketers that still use it up to this day and have great success with it. It allows me to set up sales letters and squeeze pages very easily.
LeadPages: This is a great tool to create beautiful landing pages at a decent price. They have a ton of templates to choose from so you don't have to start from scratch. They allow several different autoresponders so integration is no problem. This is what I use to create high converting landing pages and squeeze pages for my websites to collect e-mail leads.
Thrive Theme: I know I mentioned them already, but they really do have a pretty cool, amazing capture page system going on.​
Outsourcing Services
Fiverr.com: Good Ol' Fiverr!! I've used this website several times and still using it for different things over the years. For website design and logo to, SEO services. They have plenty to offer and are definitely worth a look. Just make sure you look at the feedback of any user you are thinking about hiring for a service. it a must use for anything you could think of.
SEOprofiler.com: is a full-featured website promotion tool that offers everything that you need to get high rankings on Google and other search engines. They have an SEO software solution that tracks rankings, perform website audits, monitor competitor backlinks, generate branded reports and many other things related to search engine optimization. …features like website audit, keyword rankings, and backlinks audit.
Worldprofit.com: is specialized in creating and supporting business owners from all corners of the world. their services include domain hosting, proprietary business software, prospect management, website management, lead generation, advertising, traffic generation, SEO services, list building, customer development and more. Importantly, they provide training and support you need to be successful to grow your own online business now and for years to come. the system benefits the newbie just getting started, as well as the more experienced marketer.
Courses
SmartPodcast: If you want to learn how to make money online but love to listen in audio version, while you are driving or at the gym, I recommend this podcast. they have tons of training you could thin of getting and has a high-quality sound for.
Amazing Keywords Tools To Rank On Search Engines:
LongTailPro: This an amazing keyword tool that provides a lot of information on various keywords, including:
Get hundreds of keyword suggestion
Your competitor's analysis base on 13 matrics
search volume for keywords
how difficult it will be to rank
other keyword suggestions you could create
and more
SEMrush: This keyword research tool is an amazing tool with a 7-day free trial. It helps your sites in terms of SEO, content quality, PPC, competitive research. Trusted by millions of people across the globe. It also scans your website for technical uses such as broken links, errors and SEO mistakes. It has amazing data and marketing tools to increase your chance of succeeding.
It has an amazing features such as:
website analysis (both yours and your competition)
site audits (make sure your website is optimized)
brand monitoring (see when your brand gets mentioned on the web)
and so much more!
Compress and Resize Images
Shortpixel: Shortpixel help make your site faster by reducing images size and optimizing images on your site for higher ranking.