Affiliate marketing is proven to be one of the best online business to earn passive income and also one of the largest income source for most bloggers over the past years but is it still profitable…
Yes, it is, affiliate marketing is profitable for every blogger as many companies are getting online and you just need to make sure that whatever product you are an affiliate for is relates to your blog. However, it depends on many factors whether a blog will be profitable or not.
As a lot of target audiences are spending most of their time on online platforms searching for information to consume.
You can easily get them to your blog to read your content and if it's valuable to them, they will remain with you.
And might be become a loyal fan of you and decide to purchase what you offer on your blog.
So, as a blogger, your chances of succeeding with affiliate marketing will depend on how helpful your content is to your audience.
Now, blogging is a lucrative way to make money online from your passion.
However, it takes a lot of time to progress to a point where you might be earning money from it.
To be honest with you, blogging has become one of the most competitive fields in affiliate marketing.
Because a lot of affiliate marketers are entering into blogging from all walks of life.
If you start a blog on affiliate marketing today you are going to struggle to make it, because it is harder to rank content on Google nowadays with a blog.
There is so much competition with affiliate marketing when running it through a blog than YouTube.
So, I'll recommend if starting your affiliate marketing business, you do both "Blog and YouTube". 
YouTube had much less competition for YouTubers than Google has for bloggers.
Moreover, if you don't want to show yourself on camera but rather you are passionate about blogging.
Then, you need to get ready to experience, some more marketing techniques by investing in training and learning all you can't about blogging. 
Find people who a successful with blogging and follow them and learn the strategies they are leveraging.
There are so many factors in blogging that will determine how well you will do:
Your Niche (topic)
Your Products
Your Content
Your Marketing Strategy
Be Transparent
Stay focused
Your Passion
work Ethic
Concentrate On A Long-Term Perspective
How Long Will You Give It Before You Decide To Quit?
Now let's further hit a little bit harmer on each of this point, so you can know how important each of is for your success as a blogger.
Download our Affiliate marketing ebook for free to learn step-by-step how to build a 6-figure online business leveraging the power of affiliate marketing. DOWNLOAD HERE.
(Disclosure: This page contains affiliate links, meaning we receive a small commission if you decide to make a purchase through our links, which is no cost to you. This helps us to focus on delivering more content for you and others ) Thanks For Support!
With that being said let's dive in…
Be sure to read this post to the end, because we will be looking at ways you can make your blog successful and tips increase your success.
What To Do To Have A Successful Blog
When you are new to blogging, there some somethings you need to consider to run a profitable blogging business.
Here Are The Factors To Run Successful Blog As An Affiliate Marketer:
1. Your Niche (topic)
Blogging has become more competitive and saturated with affiliate marketing, but if you find a good niche with less competition.
And high demand for a product and you are passionate about it and work hard, you can find potential customers if you approach it the right way.
2. Your Products
You need to find a product that is related to your niche. For example, if you have a blog about making money online, you could have links in there to a website like ClickBank, Cj Affiliate, Fiverr, JvZoo.. etc,(Both have affiliate programs). 
If you had links to things like camera, computers on Amazon, or something like that then chances are your readers won't be interested in your affiliate link.
3. Your Content
Online content is king, you don't get to be a successful blogger without first doing the work and online that work is content creation.
Your chances of succeeding with affiliate marketing as a blogger will determine how valuable your content is.
If Google recognizes your content as good, they will reward you accordingly by sending traffic to your blog.
The more traffic to your blog, the more the chances of you making money with the blog.
4. Your Marketing Strategy
Blogging is a slow method of building up content over a long period of time.
So, don't just rely on Google to send traffic to your content by ranking it on its search results before.
The core function of making money with a blog is to drive people to click on your affiliates' links. 
So, you need to attract visitors to your blog by focusing on social media such as Pinterest, Twitter, Instagram, LinkedIn… 
And forums like Reddit, Quora… etc.
And the strategy you have to use here is to find groups related to your niche and start engaging with your target audience by providing valuable content for them for free.
And then sending them to your blog to read more…
Download our Affiliate marketing ebook for free to learn step-by-step how to build a 6-figure online business leveraging the power of affiliate marketing. DOWNLOAD HERE.
5. Your Transparency
For affiliate marketers, transparency means being upfront and honest with your readers about an affiliate link in your post and the nature of your affiliate business and the way you operate it.
A visitor, who visite your blog or website doesn't know that a link from your blog post is an affiliate link from which you earn a referral commission. 
Now, if you want to succeed with affiliate marketing as a blogger.
You need to inform readers of this with a clear disclosure at the beginning or the bottom of your post.
Stating clearing that, you will earn an affiliate commission for a link in your post, will make people to TRUST you.
And some of your readers will just want to purchase from you just because you are honest.
6. Stay Focused
As a blogger, you are going to meet 10,000,000 opportunities and shining object syndrome coming your way but you need to focus only on one thing for the long run. 
Most bloggers, make the mistake of working on promoting so many affiliate products all at once on their blog.
And doing this, result in most of them failing with their business and not making any money with their blog.
So, if you want to see success with your blog, you need to focus on only one product and promote that one, till you are making enough money with it before deciding to go for another one to promote.
So, you can't possibly focus on so many things all at once, at least not with blogging.
7. Your Passion
It often said without passion a reasonable person will quit… Like I stated early on in this post, blogging takes time to progress.
And this is where passion comes into place, if you are NOT passionate about what you are doing, you are not going to go far.
You will quite along the way when the going gets tough or probably when you are in for a year and you are not making any money yet. Guess what, you will quit.
And this is what I see most entrepreneurs do when running a blogging business with affiliate marketing, they give before they see success.
Are you like those who quit on their dream…?

Now, I will recommend you have a passion for whatever you are doing and never-give-up.
8. Work Ethic
Most of your success is going to come with how much time, effort, and massive work you are willing to put in every day to grow your blog.
Commitment, dedication, and persistence alone will lead you to a path of success.
So, stay focus, work hard, and be patient.
9. Concentrate On A Long-Term Perspective
We all know that running a successful business takes time, and so do, running an affiliate marketing business with a blog takes time as well.
Speaking of affiliate marketing, like many other home business options, is the so-called "Gurus" and Get-Rich-Quick Program, which suggests that affiliate marketing can be done faster and with less effort. 
However, it takes time to grow a substantial affiliate marketing business as a blogger.
Download our Affiliate marketing ebook for free to learn step-by-step how to build a 6-figure online business leveraging the power of affiliate marketing. DOWNLOAD HERE
10. How Long Will You Give It Before You Decide To Quit?
You mostly need to decide never to give up on your blog and focus on creating content every single day.
Tips To Make Your Blog Successful
As a blogger there some tips and strategies you need to have at your figure tip in order to know what to do and what not to do with your blog in affiliate marketing.
Here Are The Tips And Strategies:
1. Forget about the money for now
A lot of people jump into blogging just because they see other bloggers showing their income reports on their blog and YouTube channels.
How much they have made with their blog and how they have quit their 9 to 5 jobs and are traveling around the world.
Things like this, inspire a lot of people, "I'm included" and they also decide to start their own blog and make money online.
But guess what, after a few months or even a year and if they hadn't made a dime with the blog they give-up and quite.
Now, no matter how your reason for starting a blog just forget about the money aspect and just focus on helping people with your blog.
By creating valuable content that solves a specific problem that people are having challenges with.
In the world of Zigc Ziglar " You Will Get All You Want In The World If You Help Enough People Get What They Want".
Oh yes, that statement is true…
Just forget about the money now and focus on helping other people.
Once you are producing valuable, genuine, and high-quality content on your blog over some time, you will start to attract a high volume of traffic to your blog.
And this is where you have to focus on monetizing It, eighter through affiliate marketing or any monetization strategy you might want to go for.
Download our Affiliate marketing ebook for free to learn step-by-step how to build a 6-figure online business leveraging the power of affiliate marketing. DOWNLOAD HERE.
2. Do Not Use A FREE Blogging Platform
Using free platforms such as Wix, Weebly, Blogger, etc to run your blogging business on, you are only hurting yourself and your business as well.
Why…?
Because you don't own any of those platforms and your blog can get shut down at any time.
If you want to have a successful blog, I'll recommend you choose a self-hosted platform like WordPress to create your blog and Bluehost for hosting. 
Why WordPress and Bluehost….? Great question!
WordPress is a free platform and it gives you full and complete control of your BLOG. 
You own and control all your blog files and data… 
You are not tied to a web hosting company and can move your blog website to any hosting company you want.
WordPress comes with beautiful already made themes to enhance your blog and plugins to make your website look professional.
WordPress now powers over 30% of the world websites, every big company you can think of around the world has its website built on WordPress.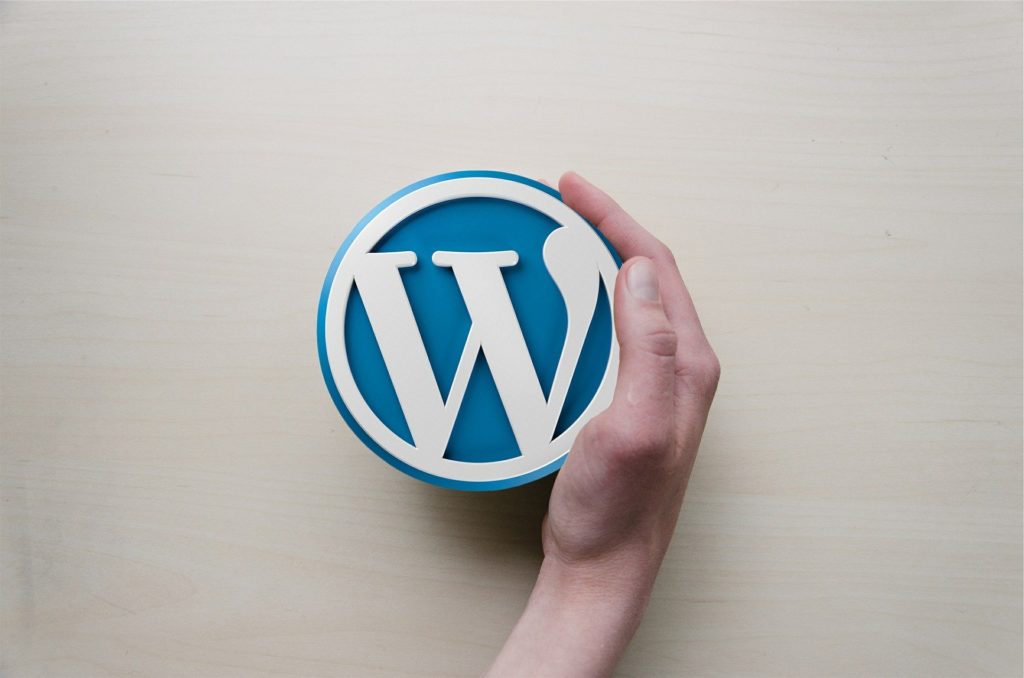 Why should you choose Bluehost…? Great question!
Bluehost is the faster web host out there, it is recommended by WordPress on their platform. 
It's easy and quick to get your blog website up and running. 
It's user friendly for beginners with great features such as reliable servers, strong security, cPanel interface features, and low price for anybody to afford.
You Can Get Started With Your Blog HERE Under 30 Minute.
(I'm an affiliate to Bluehost meaning I'll receive a small commission if you decide to go through my link, which is no additional cost to you but help me to focus on delivery more content for you and others) Thanks For Support.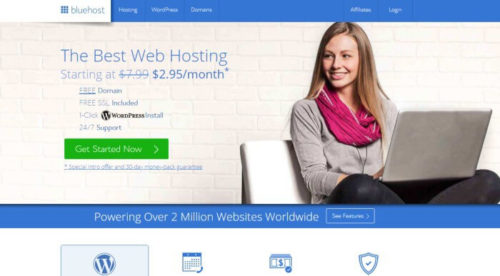 3. Use Social Media
A lot of bloggers especially the beginner try to do everything all at once by signing up to multiple social media.
You will overwhelm yourself for doing that and it a big mistake that might delay your growth. 
You need to focus on, only one thing for the long run and if you have gotten enough attraction and have mastered that platform.
Then move to another platform…
4. Posts To Write To Get Traffic…
Focus on writing "How To Post"
Find out where your target audience hangs out.
Engage with your audience through communication
Find out their problems and challenges
Create content that solves their problem and challenges
5. Post Length. 
Focus on writing a long post, a good blog post should aim 1,500 to 2,000 words and more and then well-formatted for an audience to consume. 
Why long posts really matter…? Great question!
Long-form content GENERALLY will rank better in search engines (Google) result pages than short-form content, which provides little or no value to the users.
However, you can't create long-form content that is poorly written, have no value, and expect to rank in the top positions engines.
Instead, you need to ensure that you create content that is:
Helpful to a user
High quality
Long-form
Provides value
Gets in-depth
Proving the above mention in your content will increase your chances of reaching the top positions in the SEARCH.
Download our Affiliate marketing ebook for free to learn step-by-step how to build a 6-figure online business leveraging the power of affiliate marketing. DOWNLOAD HERE.
6. The Best Free Plugins For Your Blog
AddToAny Share Buttons – This plugin makes it easy to add social sharing buttons on your blog.
Yoast SEO – This plugin will improve the SEO score of your blog.
WP Super Cache – This plugin will make your blog load faster.
WP Smush – It will automatically compress images so they load faster on your blog.
Contact Form 7 – This plugin allows you to embed forms with custom Html and content almost anywhere.
7. BACK UP
Backing up your blog is very important, along the way you might make some mistakes, which may cost you to lose all your work. 
Though some of the hosting companies like Bluehost will have your blog backup. But I'll recommend you have your own independent backup apart from your host.
Here Are 2 Free Backup Plugins to use:
8. Always Have A Plan Ahead
It's important you have a daily method of operation (DMO), you can't be working on your blog randomly, you need to have a plan action each day.
Having a plan and taking action in it on a daily basis, is going to help you reach your goal faster. 
As the saying goes…. if you fail to plan you are planning to fail.
9. Important -DO NOT SALES PITCH.
Don't be in a hurry to sell to your audience, allow them to read your content, and be satisfied with why they came to your blog.
There is a time to sell to your audience, but first, you need to build trust and relationship with them through your content, and emails. 
You can quickly lose an audience for doing that.
Here Is Some Best Practice:
Be straight forward & get to the point
No fake business, just focus on providing value
Have your audience in mind
Keep your blog simple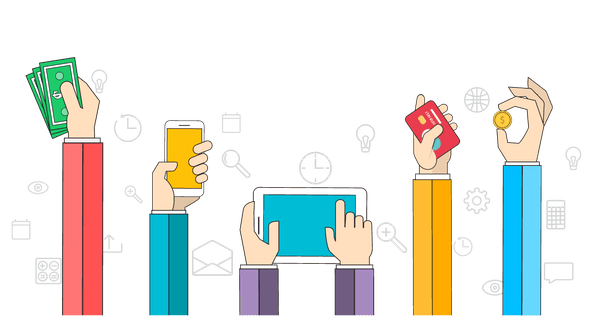 10. Connect To Other Bloggers
Connecting and building a relationship with other bloggers in your niche can make the success of your blog much easier.
As they will share and link back to your post, which will drive a lot of traffic back to your blog.
But don't you also forget to do the same for them, by sharing and linking back to their post.
It really works both ways…
[READ NEXT]… Affiliate Marketing For Bloggers | How To Crush It… Click Here… To Read The Post.
CONCLUSION!
If you enjoy writing by all means start a blog. If not, there are video platforms like YouTube, you can use to grow your affiliate marketing business.
The key here is to never-give-up, stay with it, and learn as you go. You'll soon find what will work for you and what won't.
The reality in affiliate marketing is that it's like any other business out there. 
There are a lot of bloggers making a decent income with affiliate making with their blog. 
And their tons of them too, who are not making anything all.
However, there are many ways to earn with blogging, but as always, traffic is the key.
But it's absolutely possible to run a successful affiliate marketing business with a blog and the point here is to never give…
Press on! Press on and press on!!! And you will get there.
If you have reached the end of this post, BRAVO! Let us know what you think in the comment below.
And if you have any questions or problems with anything, please don't hesitate to let us know as well… We are here to help you!!!
Don't forget to share…
Do You Want To Learn Step-By-Step How To Build A 6-Figure Online Business With Affiliate Marketing From Scratch?… Click Here To Join Now.
Download Our Ebook for FREE and learn step-by-step How To Build A 6-figure Business Leveraging The Power Of Affiliate Marketing
[Retired Influencer.com is dedicated to making money online with affiliate marketing, so please do come back to read more of our post on affiliate marketing and how to to become successful online]
Happy To Hear Your Success Story Soon!
BRIGHT KERSH (Retired Influencer.com)