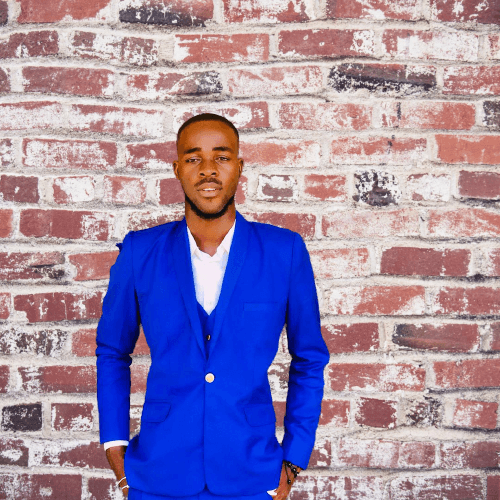 Well, we all know that affiliate marketing is one of the best ways of making money online and the biggest income stream for almost all internet marketers but is affiliate marketing difficult?
To put it simply – yes, affiliate marketing is very difficult to make money with, however, a lot of marketers try to present affiliate marketing as an easy and quick way to make money online just to convince people to purchase their product or services.
Affiliate marketing also can be hard if you're doing it on your own without any proper guidance.
But the good news here is that there are certain ways you can approach affiliate marketing in order to make this business model easy and successful.
In my opinion, I believe the main reason why most people FAIL or find it difficult to succeed with affiliate marketing is that they don't focus on providing enough value and most importantly they don't put in the work long enough.
So if you don't want to find affiliate marketing hard but easy then be sure to read this post to the end. We are going to cover some important things here today.
With that being said let's in…
(Disclosure: This page contains affiliate links, meaning I receive a small commission if you decide to make a purchase through my links, which is no cost to you. This helps me to focus on delivering more content for you and others ) Thanks For Support!
Here Is How Not To Make Affiliate Marketing Difficult
Affiliate marketing is super easy to enter, that's why anyone who wanted to make money online quickly thinks of this industry simply because you don't have to:
Create your own product.
Deal with customer services.
Shipping of products.
Refunds, etc.
Now, here is the thing, if you're just getting into this business model or have been doing this for quite some time, following the step below can really help make affiliate marketing easy for you.
1. Focus On One Thing
If you want to dominate in affiliate marketing, you need to pick one thing or a niche and stick to it for a period of time until you're successful with it before moving to another one.
But most often, many affiliate marketers do the opposite, they make the mistake of focusing on too many NICHES all at once in their first few months or a year.
The RESULT of focusing on too many things all at once is that you'll overwhelm yourself in the first place and finally, not actually focusing on any of them deeply which eventually LEADS to no success.
For example, most people when they see or hear other entrepreneurs making this and that amount of money with this NICHE or product they also try to follow that route. 
And that leaves them not taking any massive action on none of them.
Though, it can be very challenging to stay focused on one thing when you're not getting the desired result you want.
But my piece of advice to you as a friend is to simply focus on only one thing and be consistent, put in a massive effort, and above all be patient.
But once you've achieved some level of success with that niche or whatever, you can freely move to a different niche. But for now, focus on one thing.
2. Don't Rely On One Traffic Source
Most top affiliates and well-known brands built their business around Google organic traffic and they wake-up one day and realize that their traffic.
And income is drastically going down simply because Google has just released a new core -update of their algorithm.
This keeps happening every year and it's going to continue to happen for years to come. 
So, focusing on or building your business around just Google organic traffic, you're missing out a lot and you're always going to get hit anytime an update is made.
So, it's important to diversify your traffic source so you don't get affected anytime this update is made.
You can try traffic sources such as:
YouTube.
Blog (Google).
Social media marketing.
Forum marketing.
Pinterest, etc.
All these are very good traffic sources.
IMPORTANT: Though having multiple traffic sources is great but not when you're brand new, because you might not focus on each of them effectively.
So, here is the thing, focus on one traffic source at first, and as you've gained enough attraction or success with that platform then you can move to another one in that order.
3. Provide Helpful Value (Content)
Making money online especially with affiliate marketing is not an overnight thing or a get-rich-quick scheme.
So, the strategic approach you need to take to build a long-lasting income for yourself is to build a brand around you, not your business nor product.
So first what's a brand. A brand simply means, standing out as an authority figure or an expert in a niche and presenting yourself as a go-to-person for help or advice.
So how do you build this brand? Great question.
There are many ways to build a personal brand but the best way to build this in any niche or industry is to provide valuable content or information for free that helps solve specific problems or challenges other individuals are facing.
The purpose of providing this helpful information for free of charge is to build TRUST with your audience.
And as you do that for quite some time, they'll begin to Know, Like, and Trust you and your recommendations which will eventually lead to sales.
Also, make sure every product or service you recommend is super great and that it will help solve your audience's biggest pain point.
IMPORTANT: Don't just focus on making a big commission and recommend crappy or fake products. If you do so and your audience finds out, it'll make a statement about you and your business.
Only recommend products that you yourself have used before and it has helped you. 
That way you'll feel more confident and comfortable when recommending it to others.
Sometimes, even if you're not an affiliate of that product and you think it will help your audience, still recommend it to them but before you do so, make sure you do thorough research about the product. 
Why all of this…?
The reason we're doing all of this is that. We're trying to build strong trust and relationships with an ideal audience for the long-haul which will pay off even bigger.
Following this direction will help you grow your business and income way faster.
4. Become A Niche Influencer
Influencer marketing is one of the most lucrative marketing strategies utilized by most successful marketers nowadays.
The reason behind this is that when it comes to making a buying decision, influence plays a major role. So becoming an influencer in your niche can be of great help.
For instance, when an influencer recommends a product, his or her audiences are more likely to trust and have confidence in that recommendation and make a quick purchase decision.
So, whatever product or service you're promoting in any niche, becoming an influencer is the easy and faster way to sell that product without any aggressive marketing.
Another reason or importance of being an influencer is that it helps:
Increase your brand awareness.
Improve search engine optimization (SEO).
Expand your reach and trust, etc.
5. Build Subscriber Base
If you dream of making some serious money online or probably a full-time income then you to need to get serious about building your:
Email List
YouTuber Subscribers
Blog and Social Media Followers, etc
All of the above is so important because it can allow you to reach tons of people but the most important one is building an email list, however, a lot of people don't take this seriously.
Simply because they think email marketing is dead or it's an old school marketing. To put it simply – no email marketing is not dead, it is still the number one or lucrative way of making money online and growing an online business.
I believe you've heard this saying before "The Money Is In The List". As a marketer, if you're not building an email list, guess what, you're leaving huge money on the table.
Building an email list is not an option, it's A MUST if you're going to make money online.
The reason is that online people are very much skeptical.
When it comes to buying stuff online, and the only way to get them to buy your offer quickly is when you have them on your email list. 
That way, you can follow-up with them through an autoresponder to build a strong relationship with them and at the same time market your product to them.
Also, it can allow you to promote a different product or your own product to them in the future as long as you have them on your email list.
Here Is How To Create And Build A Targeted Email List Or Subscribers:
Create an account with an email service. (there're many of them but I suggest Getresponse, I'll leave my affiliate link below).
Create a landing page to capture visitors' email addresses.
Offer freebies to make people give you their email address without hesitation.
Set up an email sequence and link it to the product you promote.
Follow-up with your list on a daily basis to build trust and a relationship with them.
Write good, enticing headlines and good content that teach and educate people.
If you're ready to build your email list, I recommend Getresponse. Get started with Getresponse HERE for free (30-days free trial).
(I'm an affiliate to Getresponse, meaning if you go through my link I'll receive a small commission which is no additional cost to you but help me to focus on creating more helpful content for you and others).
Here is the Link to Getresponse again.
The main reason why 97% of people FAIL to make money online is that they try to sell to people immediately without first taking them through the necessary process.
[READ NEXT]… Is Affiliate Marketing Still Profitable For Bloggers
Why Affiliate Marketing Is Difficult Or Hard For Most Beginners?
As we all know, affiliate marketing is a process of promoting someone's or a company's products or service for a commission.
In other words, you find a product you like or have used yourself and you promote it to other people and if they buy through your link, you earn a piece of percentage.
The amazing thing about this is that you don't have to worry about product creation or customer support. 
All you have to do is to send eyeballs (traffic) to your affiliate link.
The truth is that the process seems easy and simple but there's more that goes into it than that, and more importantly, it takes hard work, effort, and consistency before seeing any kind of result.
And the reason why most beginners find affiliate marketing difficult or hard is that they approach affiliate marketing as a quick way to make money and don't want to put in the work long enough.
Another reason why one fails with affiliate marketing is lack of PATIENT and improper training.
Remember, if you have all the knowledge in the world about affiliate marketing and you don't put in the work, you'll fail. 
NOTE: In any business, you have to work before you can succeed.
[READ NEXT]… Does Affiliate Marketing Still Work
Is Affiliate Marketing Worth Learning about?
To say – yes, affiliate marketing is worth learning how-to, however, it depends on what you want or want to accomplish. There are a couple of reasons why one may want to learn how to do affiliate marketing such as:
To build or grow a personal brand online.
To quiet their 9 to 5 job.
To make extra or a full-time income, etc. 
For any of the above reasons, affiliate marketing is absolutely worth learning about. However, you need to dedicate yourself to it.
If you really dedicate yourself to it for at least a year and a half, you can absolutely start to profit from affiliate marketing which can allow you to cash out money for years to come.
In my opinion, affiliate marketing is perhaps one of the best and lucrative ways of making money in this online business world. You just have to learn the process and take action.
Can You Really Make Significant Money Doing Affiliate Marketing?
Since affiliate marketing is rapidly growing – yes, you can really make a significant income with affiliate marketing, but, without valuable, high-quality, and relevant content and a lot of traffic, it won't be possible.
Apart from content and traffic you also need to put in much effort and dedication. You need to follow a proven method and constant learning while you take this journey.
Remember, you can't just throw your affiliate link all around or write a bunch of product reviews and expert to make money. 
Here Are Some Ways If You Want To Make Significant Income With Affiliate Marketing:
Learn search engine optimization (SEO).
Create a YouTube channel and focus on posting 2 to 3 videos a week.
Create a niche site, add a lot of helpful content.
Use paid advertising to promote high ticket commission products.
Buy an already performing affiliate website, if you can afford it.
Do You Want To Learn And Make A Full-Time Income Online With Affiliate Marketing?… If Yes, Click HERE To Join Now.
CONCLUSION!
When you're new to affiliate marketing, it may seem difficult or hard at first but when you commit to learning and implementing and follow the right direction or path of promoting your affiliate product.
And above all, you provide enough value to the marketplace and follow a simple strategy and tactics affiliate marketing becomes so much easier.
If you have reached the end of this post, BRAVO, let me know your thoughts and if you need help with anything let me know as well.
THANKS FOR READING!!!
Affiliate Marketing FAQ
Is affiliate Marketing Profitable
Yes, affiliate marketing is absolutely profitable. There are many marketers who are making a profit doing it, however, to make your affiliate marketing business profitable, you have to offer something of value. You can't just throw your affiliate link anywhere or promote crappy or fake products and expect to make money.
Is Affiliate Marketing Easy
No, affiliate marketing is not easy. Though the process seems easy, it by no means as easy as many marketers claim it to be, it takes hard work, time, willingness to learn in order to see any success with affiliate marketing.
 Is Affiliate Marketing Safe
Yes, affiliate marketing is safe. Don't have any doubt that whether it is safe or not, but, not all affiliate programs are legit so as a beginner, you need to do thorough research and have proper knowledge about the program you join otherwise it will be a waste of time, effort, and money.
[Pin this into your pinterest board]